Do you have to be rich to travel the world? Do you have to give up your job and start traveling full time? I can answer both questions with a big NO. I am not rich and I have a full time job that gives me about as many off days as any other working person. In case you haven't won the lottery yet (one day you will) and if you aren't willing to sell you car or house in order to live on the road full time, I can show you how I make my traveling affordable. Paying too much is one of the rookie travel mistakes that you shouldn't make.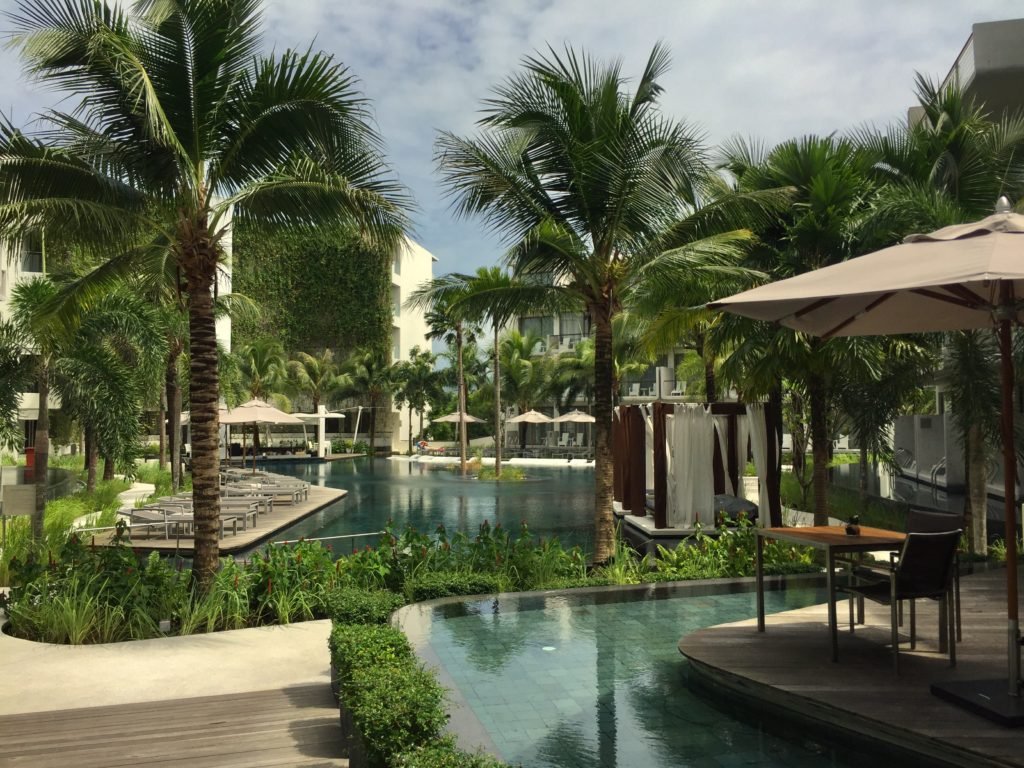 There are two limiting factors when it comes to travel: money and time.
Having a lot of time allows you to travel differently, cheaper. Instead of taking an expensive flight on Friday evening you may get one on Wednesday morning or take the chicken bus that takes two days rather then 2 hours on a plane. Unfortunately, there aren't too many options to change that. You can quit your job and start travelling full time – I won't and I wouldn't want to. I like my job and I like having a normal life in addition to my travel life. I did however manage to convince my employer to let me work remotely every now and then so sometimes I can start into my weekend trip on a Thursday evening and work through Friday.
The other limiting factor is money. While I can't help you getting more money (no, this is not one of those blogs that promises you instant riches), I can give you some tips how you can make your flight bookings more affordable.
Read here for more travel tips to travel cheaply within Europe.
Cheap Flights
Skyscanner – Find the cheapest destination from your country or airport
Already set on your destination or are you open to alternatives? If you are, you may be in luck. One of the best travel tools out there is www.skyscanner.net – a meta search engine that offers the possibility to search for flights out of a specific airport (or an entire country) to any destination on earth.
Use a price alert to know when the price goes down
Sometimes, the price for a flight is just too high and you have a feeling that it will go down at some point. And this is where airfare price alerts come in handy. A price alert will tell you when the price for a specific route on a certain date goes down. Many meta search engines offer this service – obviously for free. 
Since I've already recommended Skyscanner as the most comfortable meta search engine, you can also use the price alert they offer. Just search for the flight for your specific dates like you normally do. On the results page, you will see a bell sign that says "get flight alerts" on the left side of the page. Just click on the icon, follow the instructions and you are all set. As soon as the price changes significantly, you will be notified via e-mail (or other channels you selected.
Super Cheap Super Last Minute Flights for Charter Flights
Charter flights are usually not very cheap but when travel agencies still have some seats left a few days before takeoff they rather sell them at cheaper rates than leaving those seats empty. So if you are spontaneous enough and open to the destination, you find some amazing deals this way. The best website for flights originating in Germany, Austria, Switzerland, Belgium and France is http://www.lturfly.com. Just enter your preferred departure airport (or country) and the preferred destinations (or regions) and you will find amazing deals for flights taking off within a few days.
A few years ago, I traveled to the Dominican Republic for 130€ round trip using this website.
Error Fares – Airlines Make Mistakes
Every now and then, when airline employees are tired or when an IT system is having a problem, flights are sold for very cheap prices! In these cases you have to be very fast and book your flights before the bug is fixed. Many blogs and websites send out newsletters and notifications whenever a cheap fare is around so make sure you sign up to these newsletters. The best tool I can recommend is the app "PushApp PRO", a free app that allows you to subscribe to hash tags for which you will get a notification on your phone when one of the affiliated sites posts something with that tag. Just subscribe to the tag "Error Fare". You will now receive a message as soon as an error fare appears.
fly4free.com is one of the best sites that never misses any error deals.
In case you managed to book one of these deals, make sure not to call the airline to reconfirm your booking. This will just drag attention to the deal and help kill it sooner so other people may lose their change of booking.
Cheaper Flights through Meta Search Engines
Online travel agencies are always fighting to be listed first on the result pages of meta search engines like kayak.com, jetcost.com, budgetair.com and many more. Very often, you can see huge price differences for exactly the same flight on different sites. Some agencies try to lure travellers to their page with a presumably low price while they charge outrageously high "payment charges" for payments with most conventional credit cards. But in most countries these sites are bound by law to offer the advertised price with at least one method of payment. So it pays off signing up for free credit cards of different brands.. Especially the lesser common brands American Express and Diners Club are often those that yield the discount because most people would have to pay the incredibly high payment charges.
I was looking at a TAP Air Portugal flight from Luxembourg to Dakar, Senegal that costs 78€, according to the TAP website. While less than 80€ for a flight from Europe to West Africa is already incredibly cheap, I can find the same flight on edreams.it for less than 55€ if I access it through a meta search engine – but only for payments with American Express. If I decide to book the flight with a Visa card, the price increases to 102.77€ – more than double the advertised price:
Always make sure not to buy ans unnecessary extras such as travel insurances on these websites. If you do need these extras, you can usually get them cheaper at specialized sites.
Who Flies Where?
When I am looking for flights out of a city or country, I usually check skyscanner for the cheapest destinations and travel dates. But sometimes, especially in lesser developed countries, not all airlines can be booked through global distribution systems. Therefore, you can't find these flights on search engines. So for countries in Latin America, Africa and Asia it also pays off to visit the Wikipedia website of the airport and check all the airlines that fly there.
In addition to saving money on flights and hotels, there are many more ways to save money on travel. Read more tips here.
Do you also want to save on hotel bookings?
Click here to get 15€ off your next hotel booking at booking.com. All you need to do is book through this link and reach a minimum booking value of 30€ (or the equivalent in any other currency). No strings attached.
Pin this post for later by clicking on one of the images below: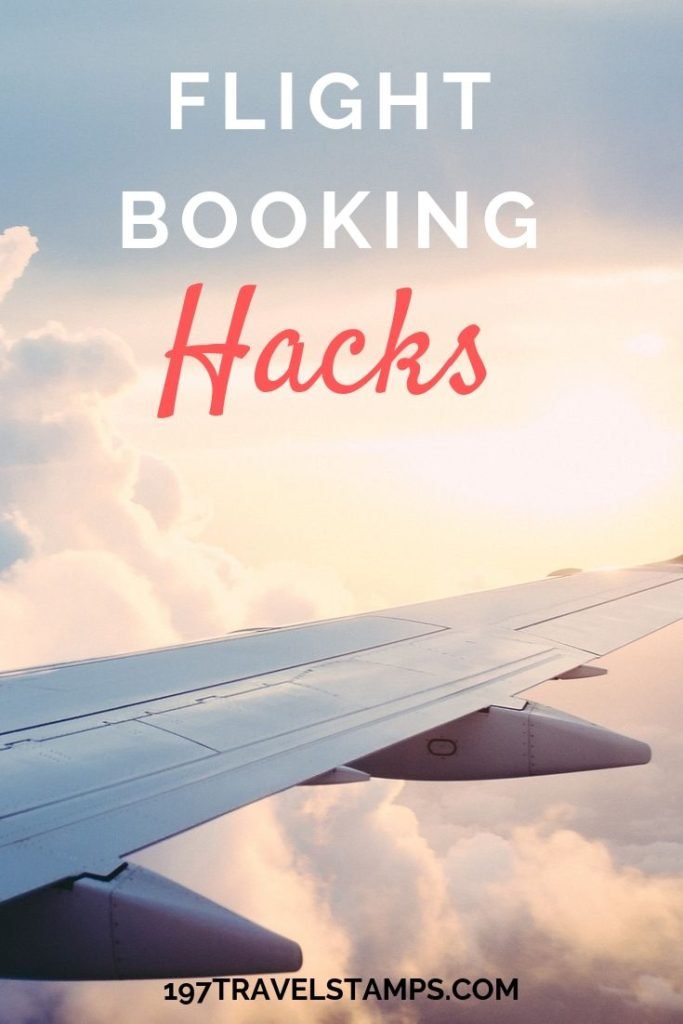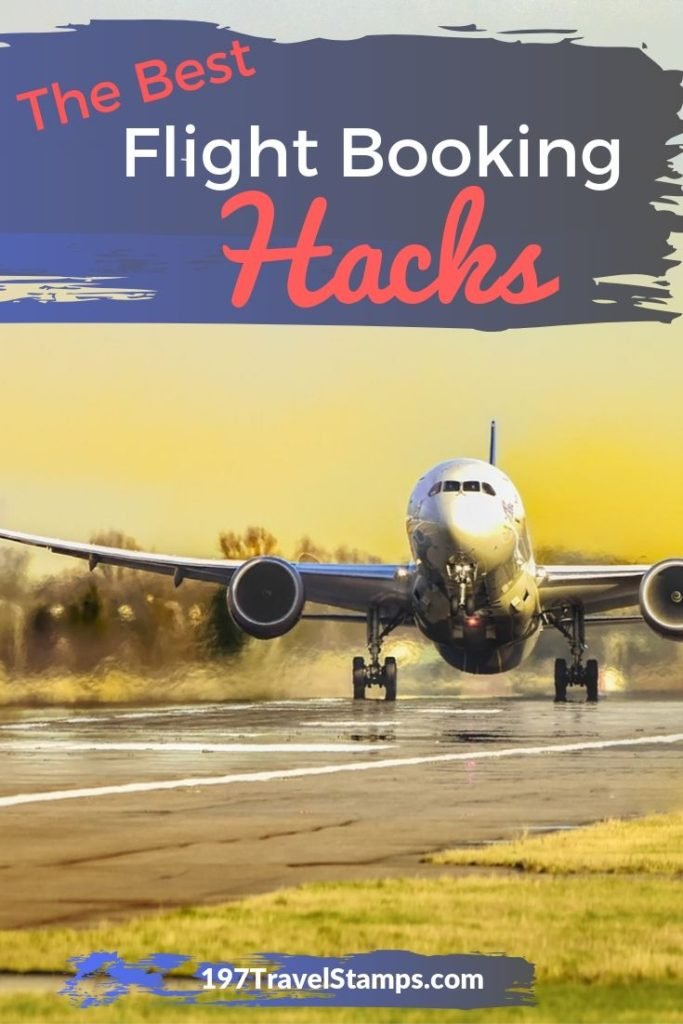 How to make travelling affordable – Part 1: Flights