South America is a fascinating continent to visit. The lush green rainforests of Colombia, the impressive mountain ranges of the Andes and the beautiful landscapes of Patagonia are just some of the diverse highlights of South America. But with so many troubling headlines in the news about violence, it is sometimes hard to know which places in South America are safe to visit. We created a score to rank the safest countries in South America in 2020.
The safest countries in South America 2019 ranking
Safety has many aspects and is different for every single person. To get a complete picture, our safety score combines data from three different sources. First, we looked at the ranking of the Global Peace Index 2018 published by the Institute for Economics and Peace. In addition, we looked at the homicide rates per country. The third measure of safety of a country is the possibility of natural disasters in a country in and the ability of a government to cope with it, extracted from the World Risk Report. In the end, all individual scores were weighted and summed up to obtain the final safety ranking for all countries in South America.
Scroll down below the table and the infographic for more details about the top 5 safest countries in South America and the main thread for every one of the countries.
| Number | Country | Overall Safety Score | Global Peace Index | Natural Disaster Index (World Risk Report) | Murder Rate (Per 100.000 Inhabitants) |
| --- | --- | --- | --- | --- | --- |
| 1 | Chile | 7.29 | 1.65 | 11.65 | 3.46 |
| 2 | Argentina | 6.10 | 1.95 | 3.56 | 5.94 |
| 3 | Uruguay | 5.95 | 1.76 | 4.03 | 7.69 |
| 4 | Bolivia | 5.55 | 2.09 | 4.58 | 6.30 |
| 5 | Ecuador | 5.55 | 1.99 | 7.53 | 5.85 |
| 6 | Paraguay | 5.41 | 2.00 | 3.48 | 9.29 |
| 7 | Peru | 5.19 | 1.99 | 6.59 | 7.67 |
| 8 | Suriname | 4.99 | 1.97 | 8.44 | 8.35 |
| 9 | Brazil | 4.25 | 2.16 | 4.09 | 29.53 |
| 10 | Guyana | 4.09 | 2.04 | 11.39 | 18.37 |
| 11 | Colombia | 3.36 | 2.73 | 6.45 | 25.50 |
| 12 | Venezuela | 3.26 | 2.64 | 5.93 | 56.33 |
The safest countries in South America on a map
Check out our South American capitals quiz to test your geography knowledge!
The top 5 safest countries in South America
What is the safest country in South America? Chile is the safest country in South America in 2019.
1. Chile
Chile is the safest country in South America 2019 and the safest country in Latin America. But Chile is not only safe, it is also an incredibly fascinating and naturally diverse country. The long narrow country has over 6,000 km of Pacific coastline. The touristic highlights if Chile are the Atacama Desert in the north of the country, vineyards and ski resorts in central Chile, Torres del Paine National Park in the south, and of course, Easter Island in the Pacific Ocean.
Why is Chile safe?
One of the main reason for its high safety scores is the low level of corruption in Chile. Never try to bribe a police official during your time in Chile – unlike in other South American countries, this may get you into serious trouble in Chile. While pick-pocketing and mugging still exists in the larger cities, these crimes occur at much lower levels than in other countries in the area.
Safety Tips for Chile
There are no major safety issues in Chile. But, due to its location where two large tectonic plates meet, Chile suffers frequent earthquakes. Try not to panic if an earthquake happens during your visit. All buildings constructed in the last 60 years follow very high safety standards and larger damages hardly occur. Try to stay inside the building and cover yourself from falling objects.
2. Argentina
Argentina is the eight largest country in the world, the birthplace of the tango dance. The main sights are the Iguassu Falls on the border with Brazil and Paraguay in the north, the bustling capital Buenos Aires, the wine producing areas around Mendoza, the impressive mountains and fjords of Patagonia and Ushuaia, the southernmost city in the world.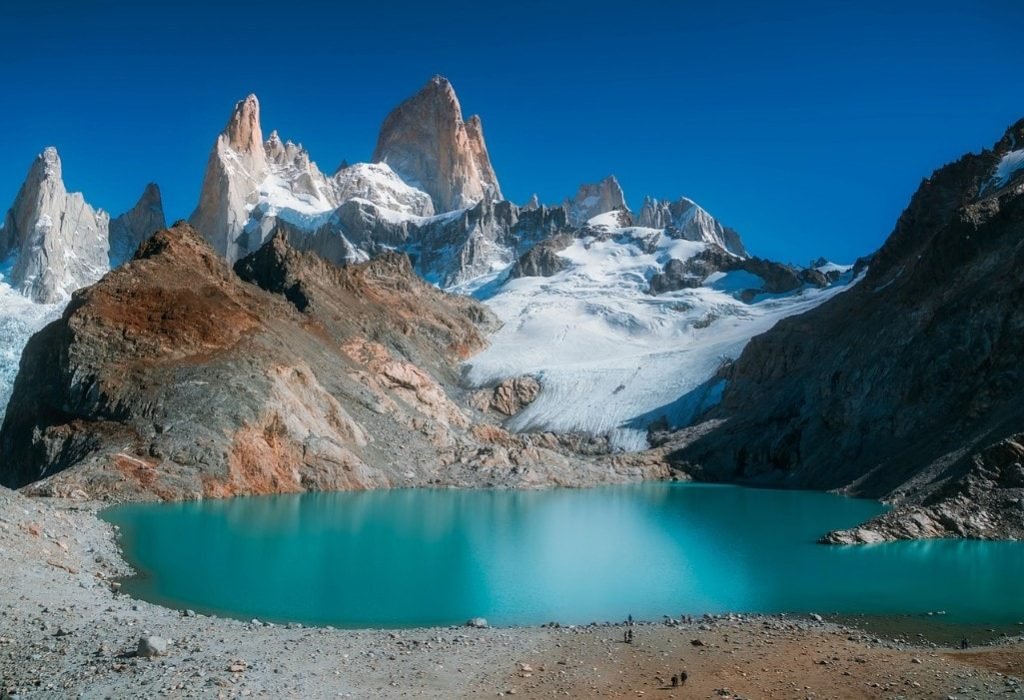 Why is Argentina safe?
Apart from a few neighborhood in Buenos Aires, crime levels are very low throughout Argentina, one of the safest countries in Latin America. Despite its ongoing financial crisis, Argentina has maintained a low level of corruption. The public health system offers high standards and is free for everyone.
Safety Tips for Argentina
As mentioned above, it is best to avoid some areas of Buenos Aires, especially at night. Crime levels are far lower than in cities like Rio de Janeiro, Sao Paolo or Bogotá but as in most major cities, robberies do occur.
If you are visiting the northern regions of Argentina, close to the Brazilian border, there is a minor risk of dengue fever, transmitted by mosquito bites. So make sure to bring insect repellent to be safe.
3. Uruguay
Uruguay is one of the safest countries to visit in South America – so much so that it is a popular vacation spot for Brazilians visiting from Sao Paolo and Rio de Janeiro who are looking for a few worry-free days. Highlights of Uruguay are its capital Montevideo, the beautiful colonial town of Colonia del Sacramento and the thermal baths of Salto in the north of the country.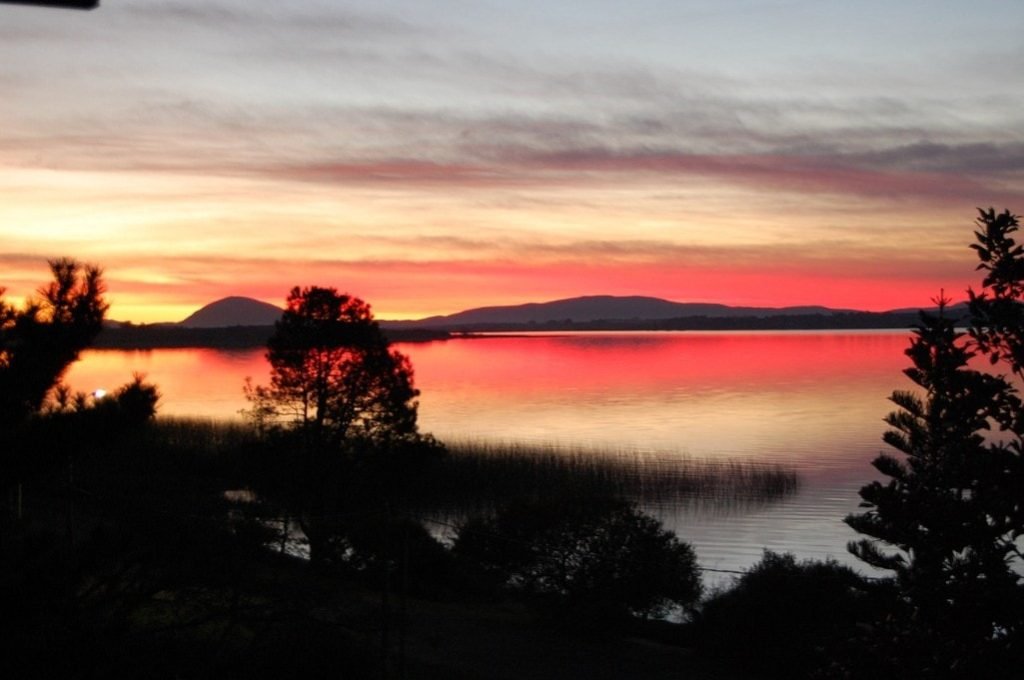 Why is Uruguay safe?
While crime levels have increased over the last years, most crime is non-violent. Most pick-pocketing and burglary crimes concentrate on the area of Montevideo and the rural area is even safer to travel. Tap water is safe to drink and there are no real dangers from natural disasters or diseases.
Safety Tips for Uruguay
There are no major safety issues in Uruguay. Try to use common sense when you walk around the big cities and you will be fine.
On a side note: Uruguay's prisons are among the worst in the world concerning human rights. So try not to get into trouble during your time there.
4. Bolivia
Bolivia is a beautiful country in the South American Andes that has grown in popularity with travelers over the last years. The highlights of Bolivia are the salt flats of Uyuni, Lake Titicaca and the feared Yungas Road – the most world's most dangerous road.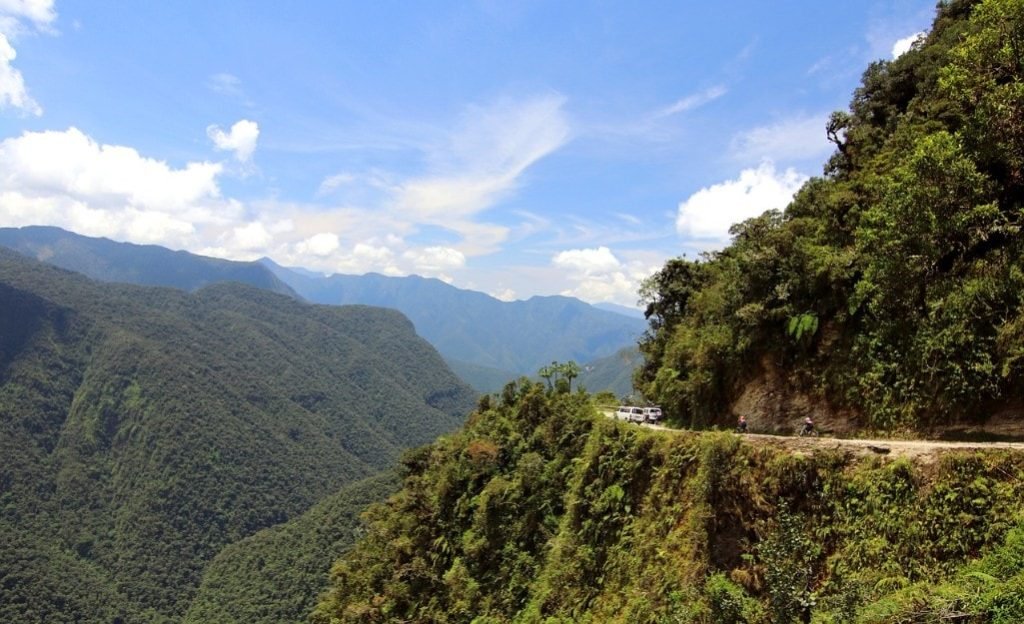 Why is Bolivia safe?
Even though Bolivia is one of the poorest countries in South America, crime levels and corruption levels are thankfully comparably low.
Safety Tips for Bolivia
Especially when moving around at night, only use official taxis you called yourself. In the larger cities, you can use Uber; in other areas ask your hotel to call a taxi for you.
Many travelers have problems with the high altitude of certain areas in Bolivia. Pills to ease the symptoms can be bought in pharmacies throughout the country.
Thanks to recent improvements, the Death Highway (Yungas Road) has become much safer to drive.
Ecuador
The most famous part of Ecuador are the Galapagos Islands, a small archipelago in the Pacific Ocean famous for its biodiversity. In addition to the famous islands, Ecuador has got much more to offer its visitors: The capital Quito has the best-preserved colonial town in Latin America, adventure awaits around the active volcano Tungurahua and the towns of Ambato and Guaranda have some of the most famous carnival celebrations in Ecuador.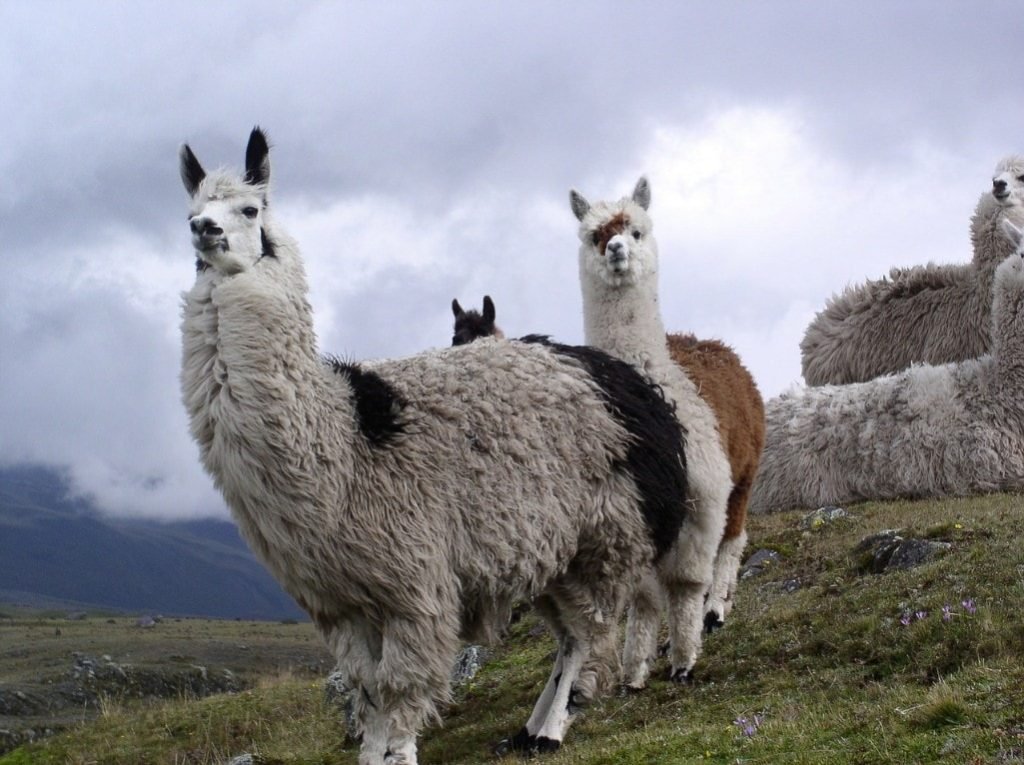 Why is Ecuador safe?
Most crimes in Ecuador are non-violent and therefore not a real thread to a person's safety. The police in Ecuador is reliable and corruption is low. In tourist areas, a special tourist police can help you if you encounter any issues.
The Galapagos Islands have a very good tourist infrastructure and low crime levels and are one of the safest tourist destinations in South America.
Safety Tips for Ecuador
The tap water is not drinkable anywhere in Ecuador – so make sure to stick to bottled water and carry drugs against food poisoning.
Areas near the Colombian border are not safe to visit.
The most dangerous countries in South America
Venezuela and Colombia are the most dangerous countries in South America. However, the safety situation in Colombia has greatly increased over the last years. Most places that are visited by tourists are fairly safe to visit. This includes the major cities Bogotá, Medellin and Cali. The border areas of Colombia with its neighboring countries are less safe to visit and these areas greatly influence the bad safety ranking the country got. Especially in the eastern part of the country, left-wing guerilla groups loyal to the FARC rebels are still causing disturbances.
If you still decide to visit Colombia, check out our 2-week itinerary along the Caribbean coast of Colombia
Venezuela is the most dangerous country in South America 2019. In contrast to Colombia, the safety situation in Venezuela has been greatly deteriorating over the last year. Corruption, mismanagement under President Nicolás Maduro and low oil prices have caused an ongoing hyperinflation and food scarcity since 2017. Robberies, muggings and gang violence are happening in open daylight and it is currently not advisable to visit Venezuela.
This is the list of the most peaceful countries in South America
Do you agree with our list of the safe countries to visit in South America? Have you traveled to any country in South America before? Did you have any safety issues or none at all? We would love to hear about your experiences! Let us know in the comment section. Click here for a full list of the 12 South American countries, their capitals, their population and their currencies.
Are you interested in more safety rankings? Check out our ranking for the safest countries in Africa.
Pin this post for later: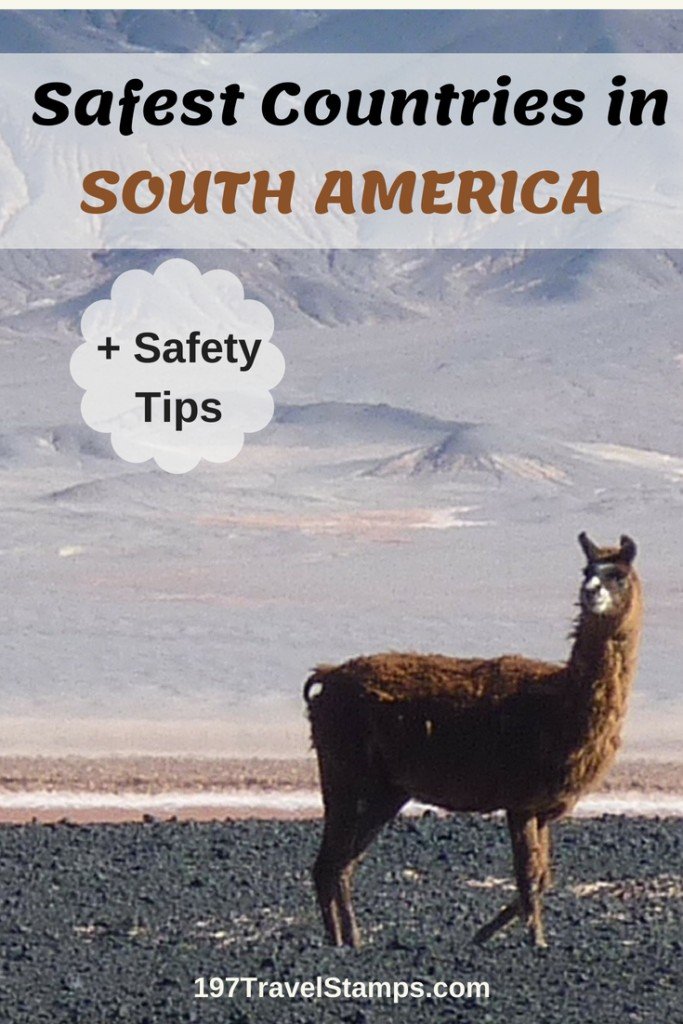 Safest Countries in South America