Imagine living a life on water. Surrounded by nothing but water. A place where you can't just walk out the door or run over to your neighbors. That is what life is like in Ganvie, the lake village in Benin, West Africa. The village of over 20,000 inhabitants consists almost entirely of houses built on stilts.
Ganvie is located in the middle of Lake Nokoué, a short drive from Cotonou, the economic center of the Republic of Benin.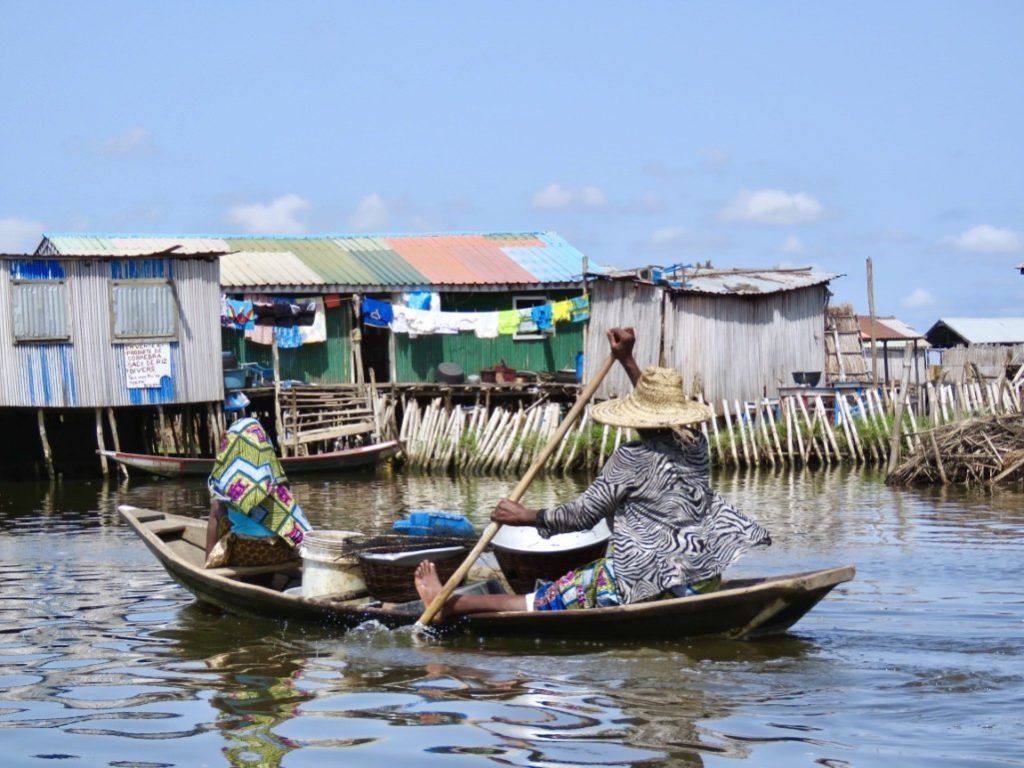 The initial settlers of Ganvie moved onto the water to escape from slave traders
The history of the lake village is truly unique and started nearly 400 years ago. In the 17th century, Benin was called the Kingdom of Dahomey and a powerful country in West Africa. The kings of Dahomey signed a dark trade deal with the Portuguese Empire. In exchange for money, they agreed to provide the Portuguese with slaves they captured in their own country.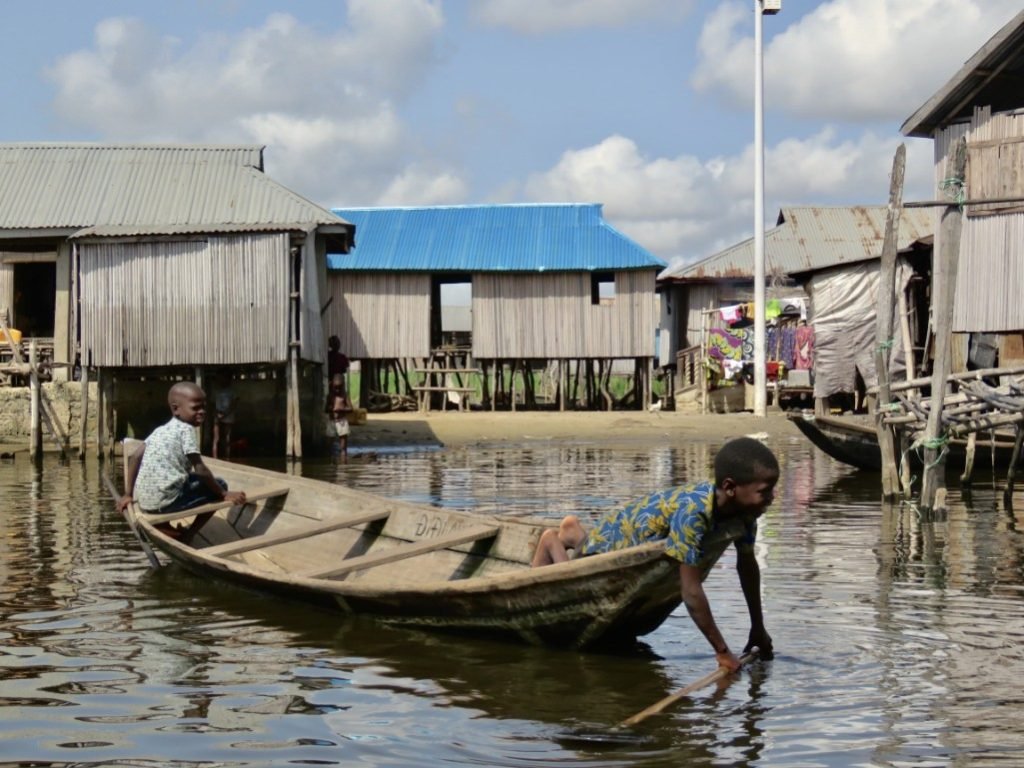 The Fon, the ruling ethic group in the kingdom started hunting members of other ethnic groups and tribes in the entire West African region. At some point, the hunted tribes realized that the Fon did not follow them as soon as the fled to the water of Lake Nokoué. Religious beliefs forbade them to chase after people living on water.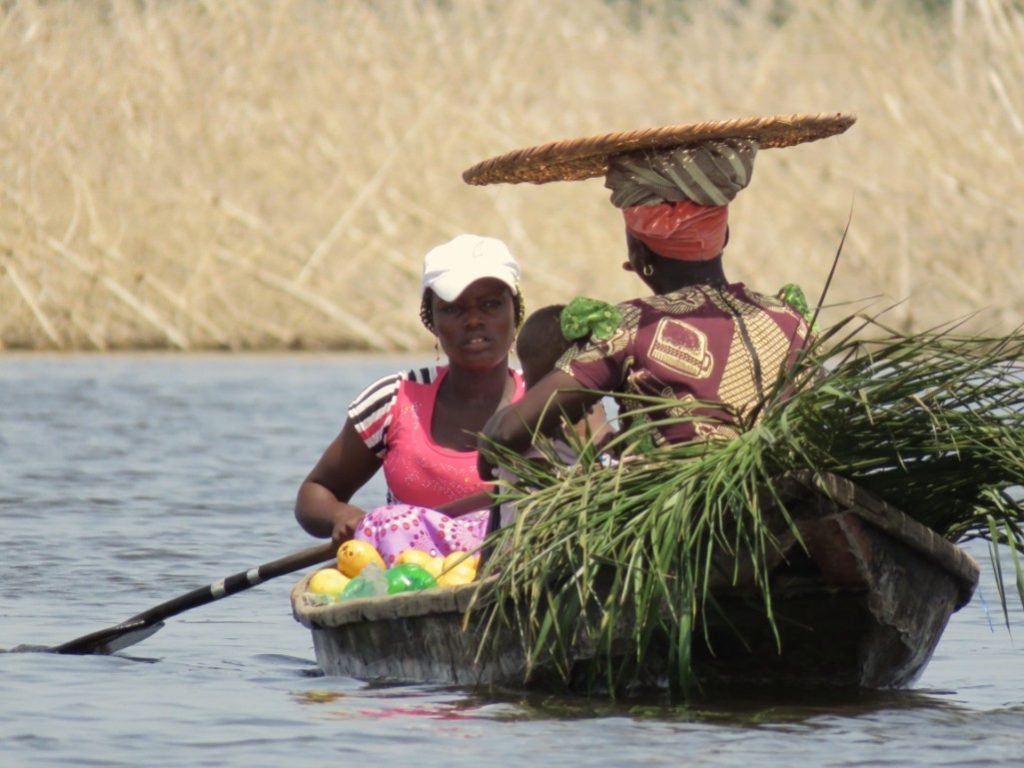 Left with no other option, more and more people moved to the newly emerging village of Lake Nokoué. Certainly, life is more complicated on water but the the prospect of living on land wasn't more inviting at the time.
Nowadays, Benin is a safe and stable country but until today, the descendants continue to live on water. Even centuries after the start of the slave trade.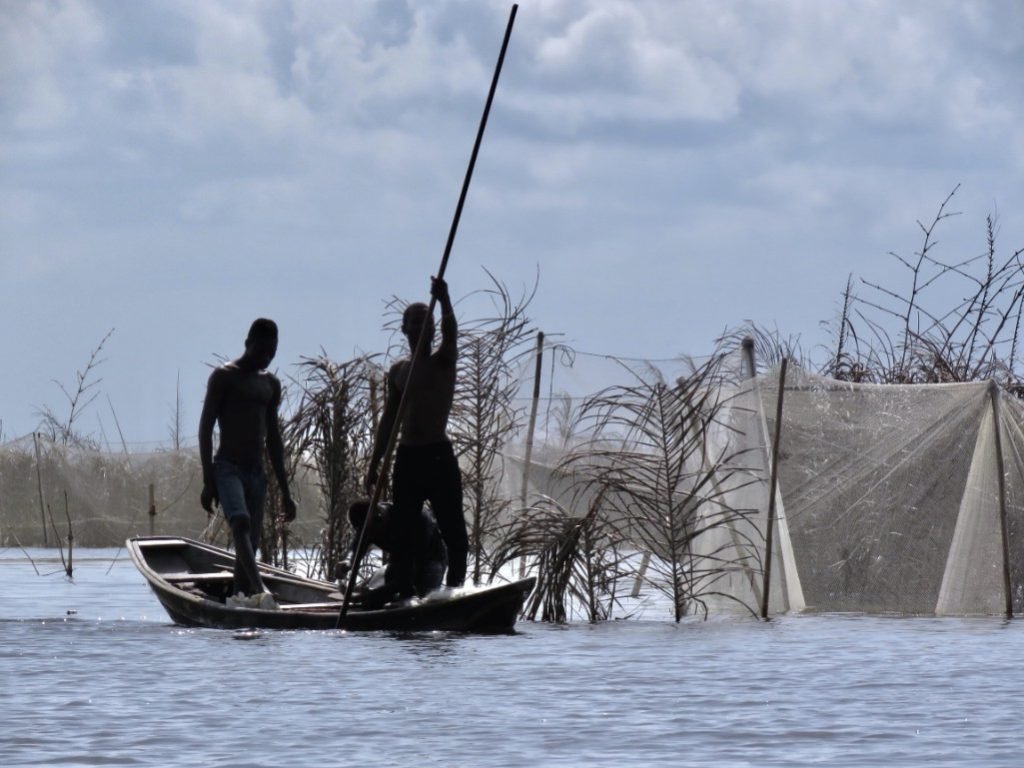 Today, most locals of Ganvie live from fish farming or tourism.
Click here to read about Benin's top tourist attractions.
How to visit Ganvie
The main embarkation point to visit Ganvié is called Abomey-Calavi. It can easily reached with a shared taxi from the center of Cotonou in under an hour for 500 CFA per person or a private taxi for a little more.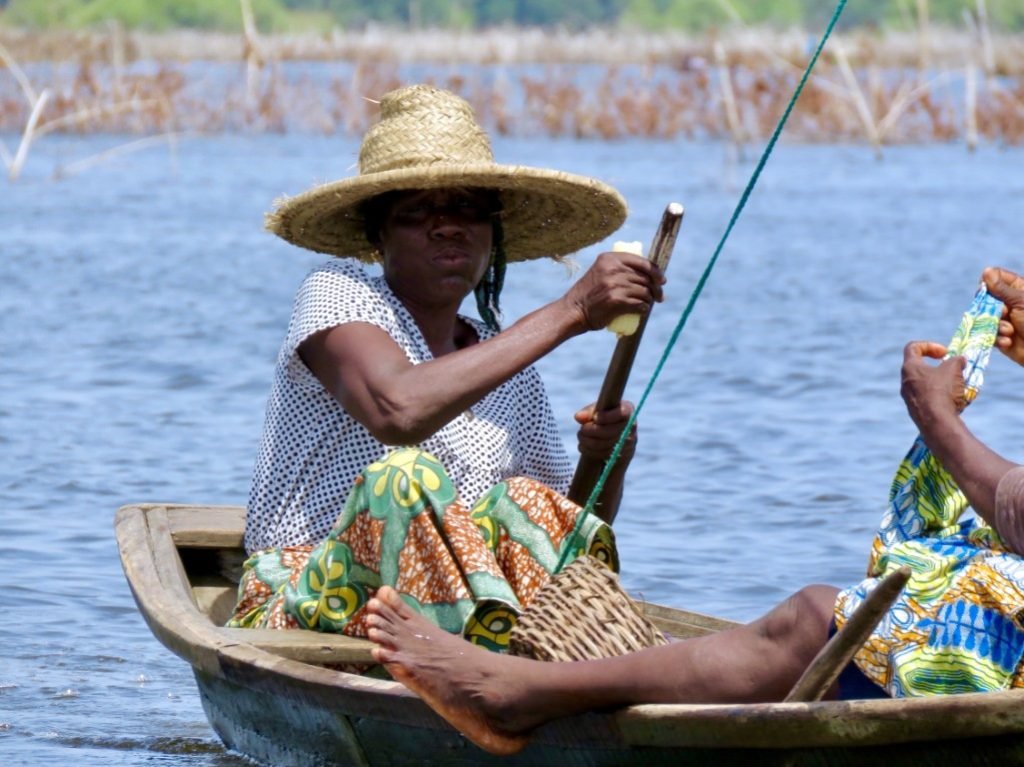 There is a semi-official sales office for the touristic boat tours to Ganvie at the embarkation point. All tours have to be accompanied by an English or French speaking tour guide. After some haggling, we agreed on a price of 18,000 CFA ($30) for the 2-3 hour boat trip to Ganvie and back including the fee for our guide.
Read more interesting reads from Africa:
Pin this post by clicking or tapping on the picture: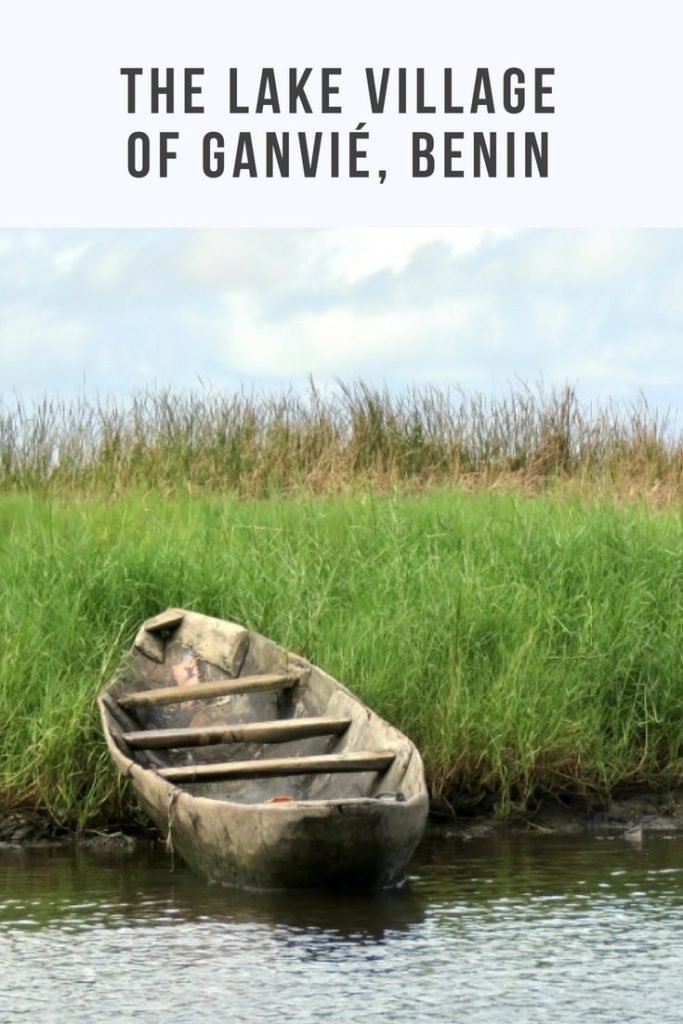 A Visit to the Lake Village of Ganvie, Benin