How well do you know the landmarks of the world? Can you identify in which cities or countries you can find these landmarks? As a motivational booster, we will reward you with a fun fact about the destination for every correct answer. Try the famous landmarks quiz now!
Famous Landmarks Quiz
In which European city can you find this famous fountain?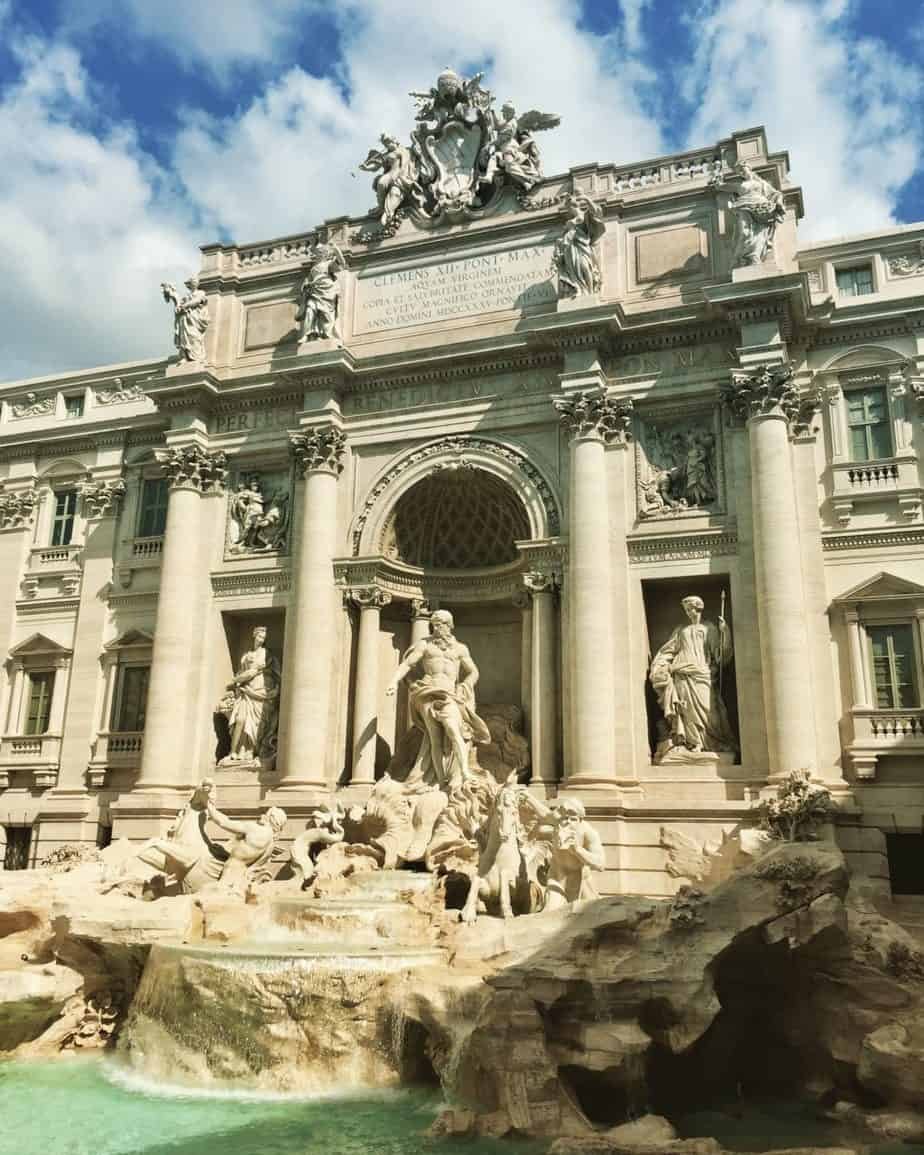 Rome
This is the Fontana di Trevi in Rome, the capital of Italy. It is considered good luck to throw coins into the fountain. Around 3,000 Euros worth of coins are thrown into the water each day.
Where can you admire this beautiful building?
Moscow
This is the St. Basils Cathedral on the Red Square in Moscow. You deserved your fun fact about Russia (and of course it has to do with booze): Until 2011, anything containing less than 10% alcohol was considered to be a foodstuff and not alcoholic.
In which Asian city can you find this elaborate building?
Answer: Kuala Lumpur
These are the Petronas Towers in Kuala Lumpur, Malaysia! Here is your fun fact about Malaysia: The local time in Malaysia has been adjusted a total of eight times since 1932!
The Taj Mahal is famous all around the world. But do you know in which Indian city this famous landmark stands?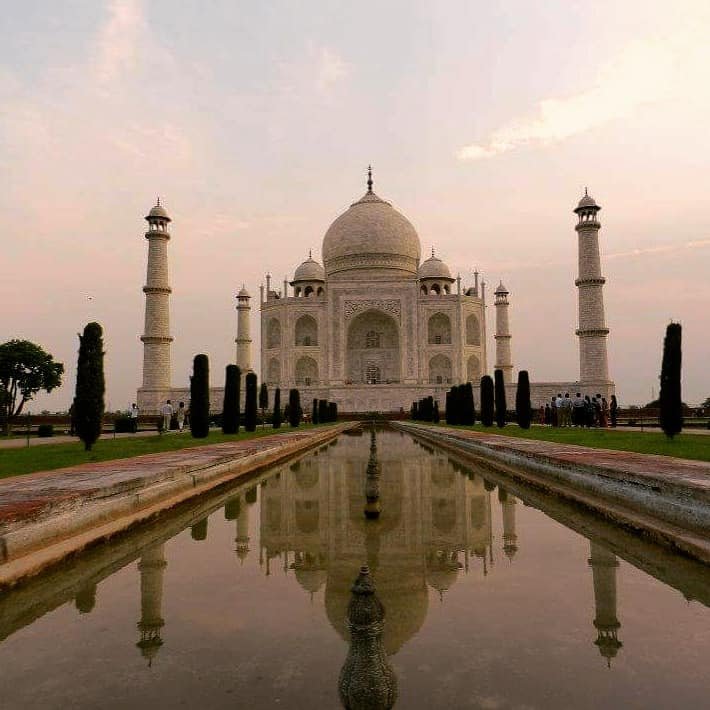 The right answer is: Agra
Here is a fun fact about India: Before 1986, India was the only place in the world where Diamonds could be found.
In what Southeast Asian country can you find this famous landmark?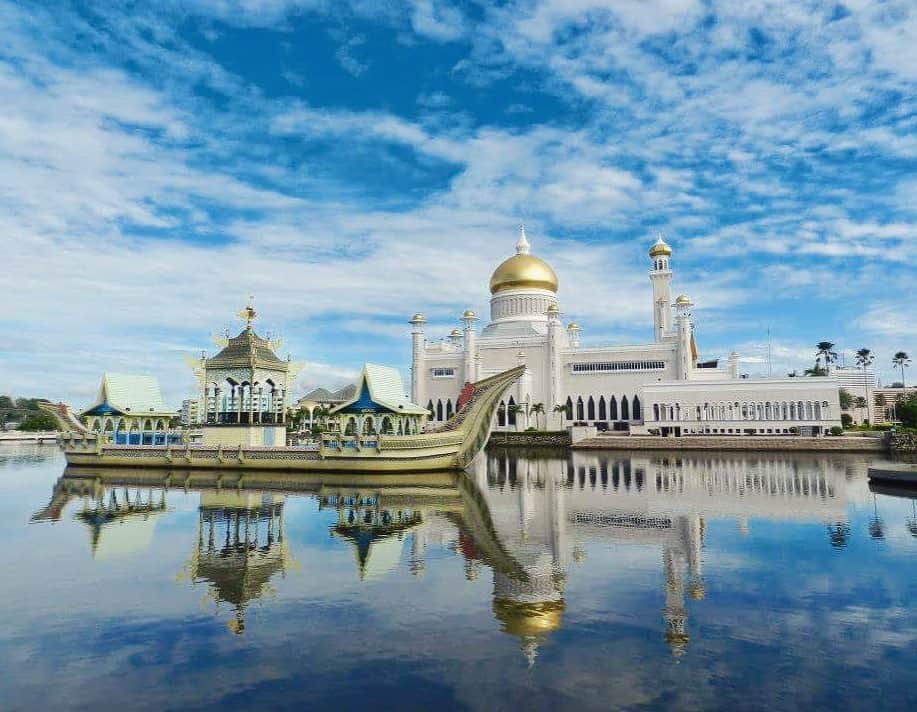 This landmark sits in the capital of Brunei Darussalam
Here is a fun fact about Brunei Darussalam: The sultan of Brunei has a pilot licence and flies his own plane on state visits.
Where is this amazing airport located?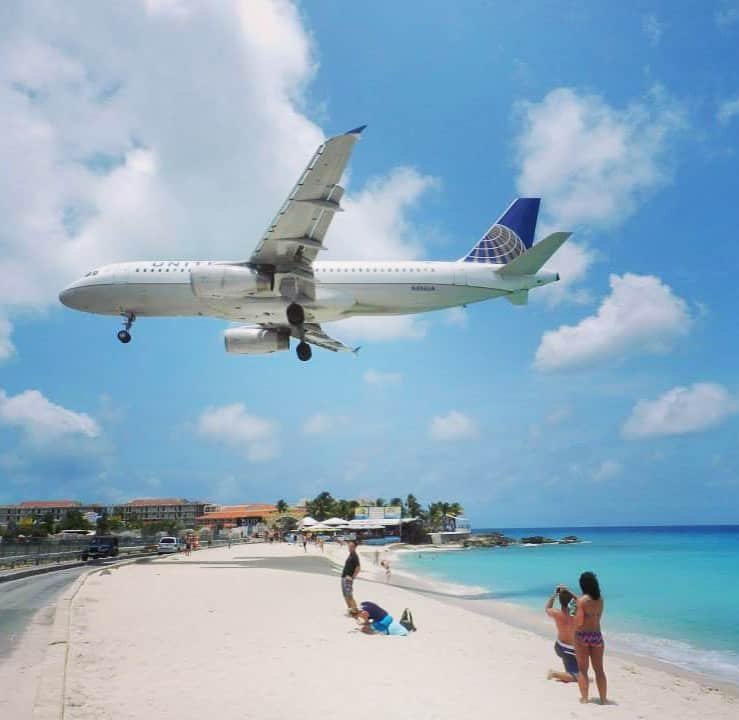 This is the airport of Sint Maarten in the Netherlands Antilles.
The northern French part of the island is known as St. Martin and is an overseas collectivity of France. The southern Dutch part is known as Sint Maarten and is one of four constituent countries that form the Kingdom of the Netherlands.
What is the name if this ancient city carved into sand stone?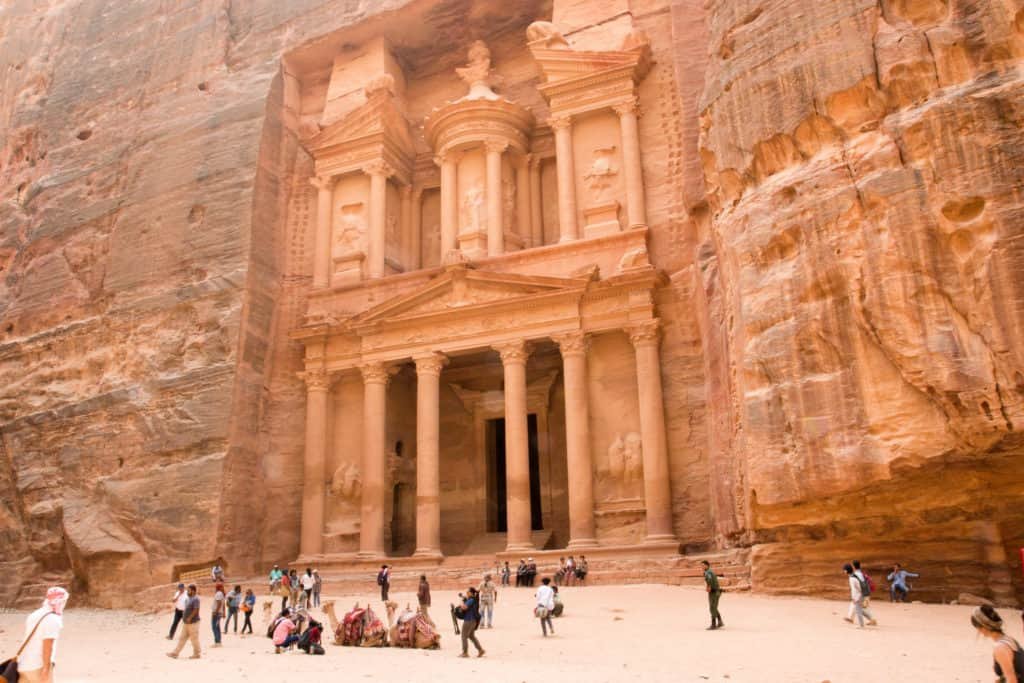 This is the stone cit of Petra
This incredibly beutiful stone city in Jordan is not named after an ancient beauty - the word Petra means "rock" in Greek.
Which two countries does this famous border separate?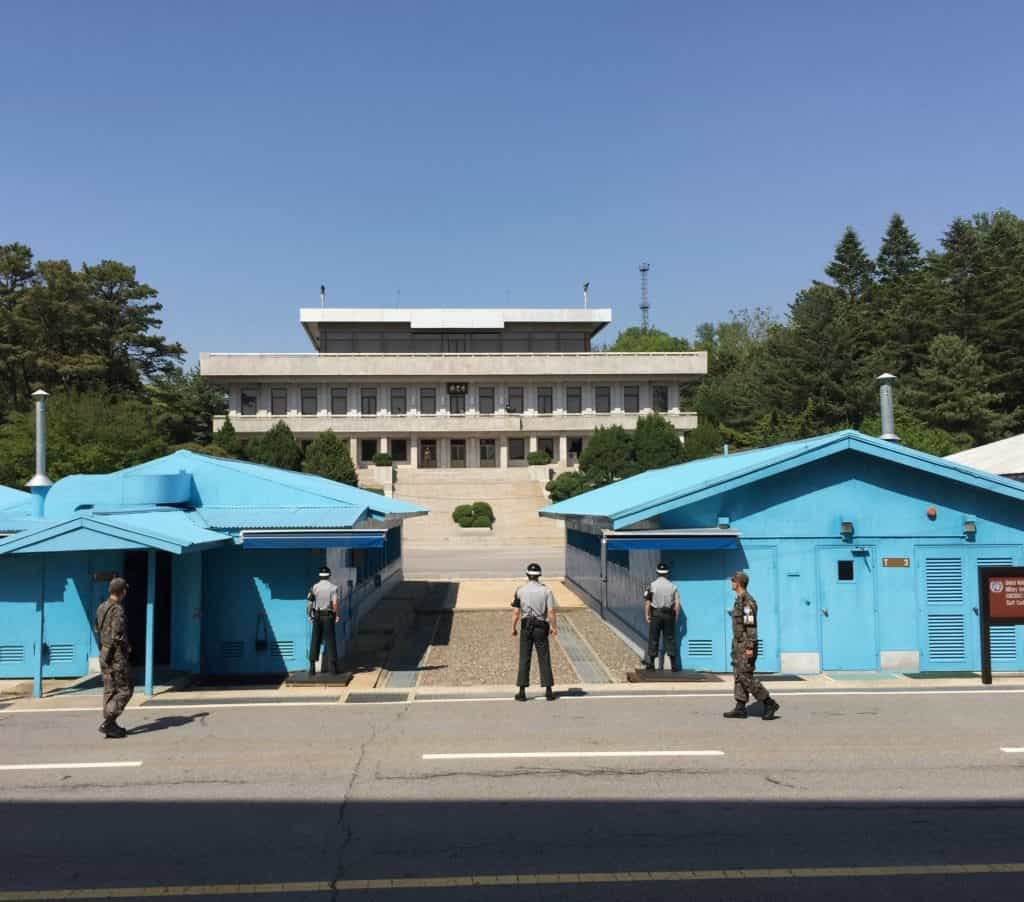 2. South Korea and North Korea
This is the border at Panmunjom separating the South from the North.
And here is a fun fact about North Korea: North Korea bases its calendar on Kim Il-Sung's date of birth: 15 April 1912. So it is the year 105 right now.
In which North American city can you find this famous landmark?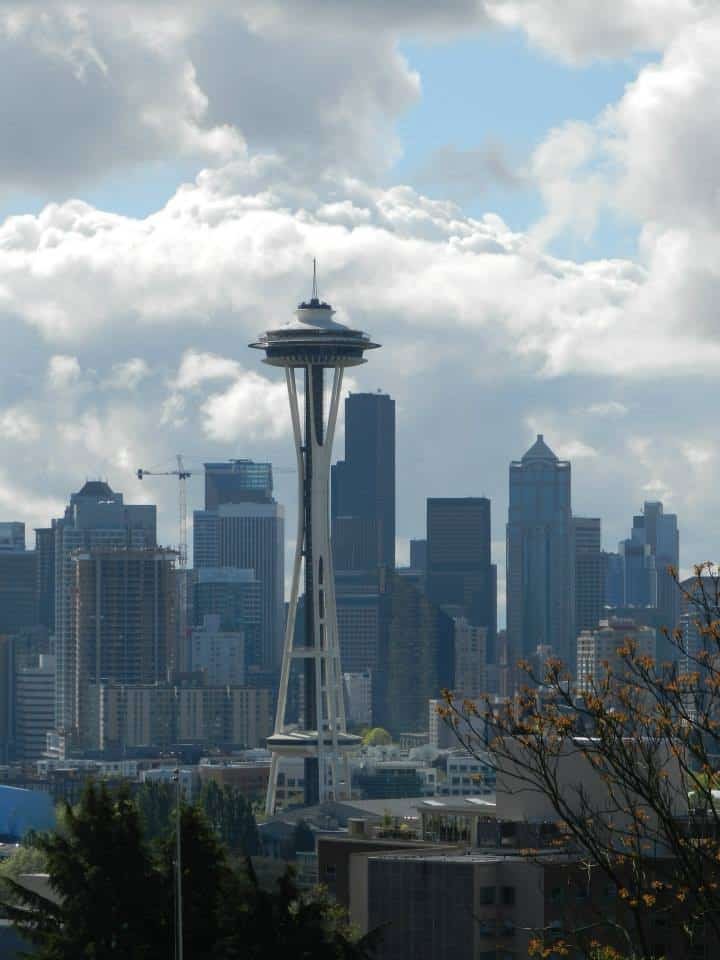 This is the Space Needle in Seattle.
You deserve this fun fact about Seattle: The Boeing Company, founded in the Seattle area by William Boeing, was originally a boat company. Mr. Boeing was fascinated with flying and airplanes.
The skyline of which city can be seen here?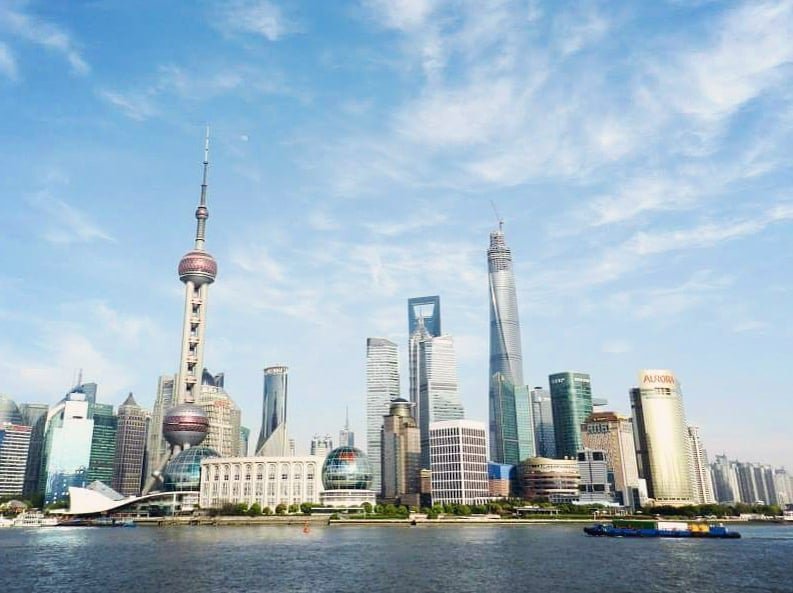 All 10 questions completed!
---
Share results:
How many correct answers did you score in our famous landmarks quiz?
Are you a geography geek or do you still need some excercise? Let us know your score in the comment section. There are so many destinations in this quiz and so many places in the world you could travel to. But where should you go? Are you still undecided? Take our Where Should I Travel Quiz and we will tell you your next travel destination.
If you like our quiz and trivia content, make sure to subscrie to our site at the top right of the page.
Test you knowledge in our world flag quiz or if you are a flag expert, try our hard flag quiz – only very few people get 10 out of 10 correct answers on that quiz.
Pin this: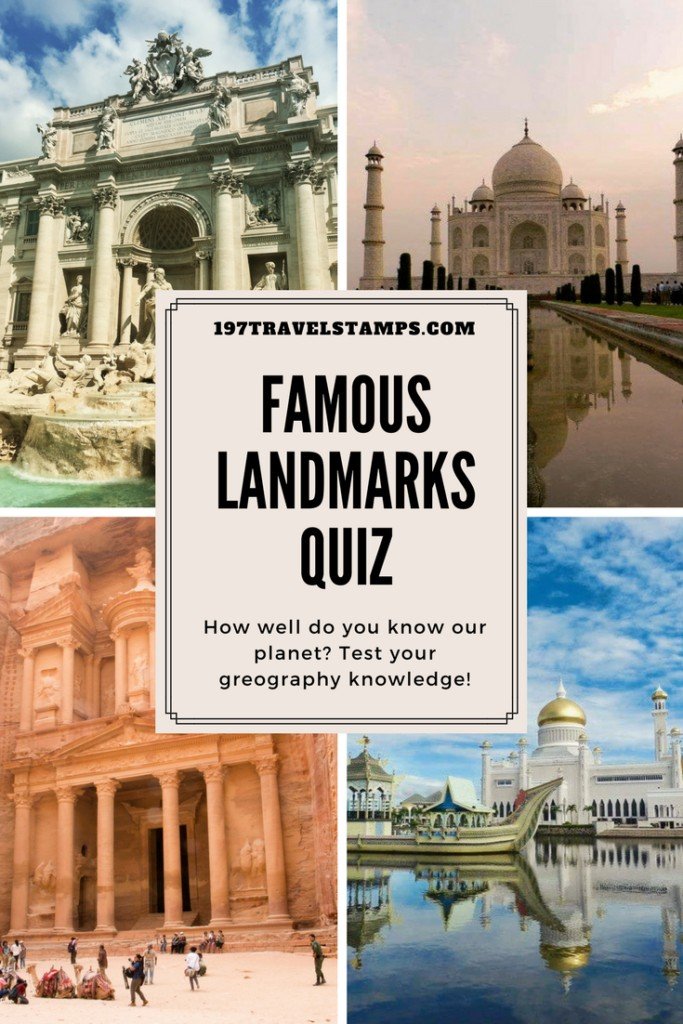 Famous Landmarks Quiz – How well do you know the world?