It is finally time for a new African countries quiz here on 197TravelStamps. In this Africa map game, you need to name the countries of Africa by identifying them on the blank map. Can you score 100% in our Africa map quiz? Fill in the blank now!
The rules are simple: In this online Africa map quiz, you will be shown a blank African map with one highlighted country. Your job is to identify the country and select the correct answer from the multiple choice option.
For every correct answer you give in this interactive Africa map quiz, you will learn a fun fact about the country in question. And because we are in a really good mood today, you will also get to read the fun fact even if you chose the wrong answer.
Africa Map Quiz – Fill in the Blank
Question 1: Which country is highlighted in red on the map? Scroll down for the answer options
2. Côte d'Ivoire (Ivory Coast)
Côte d'Ivoire (Ivory Coast)
Did you know that the largest church in the world is located in Yamoussoukro, the capital of the Ivory Coast? It offers space for over 18,000 worshippers.
Question 2: Identify the country on the map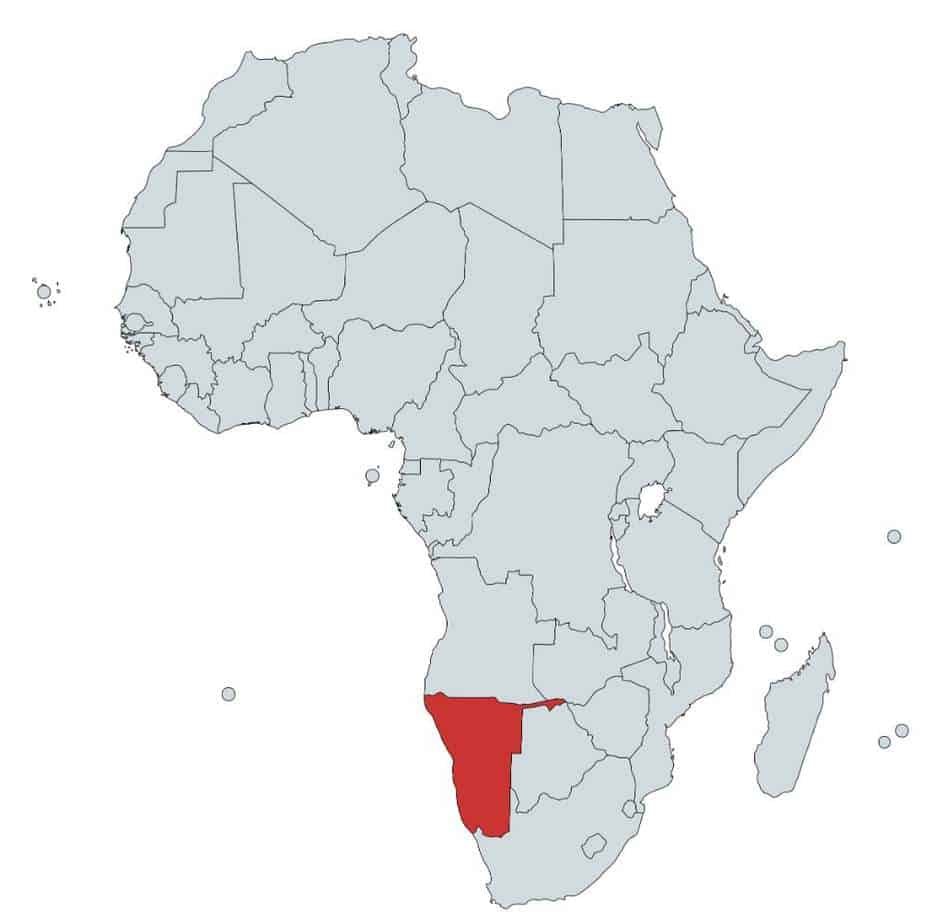 Question 3: Fill the blanks of the map...
Mauritania
Mauritania was the last country on earth to abolish slavery in 1981. Only in 2007, slavery became a punishable offense. 
Question 4: Guess the Country
Question 5: This is a difficult one...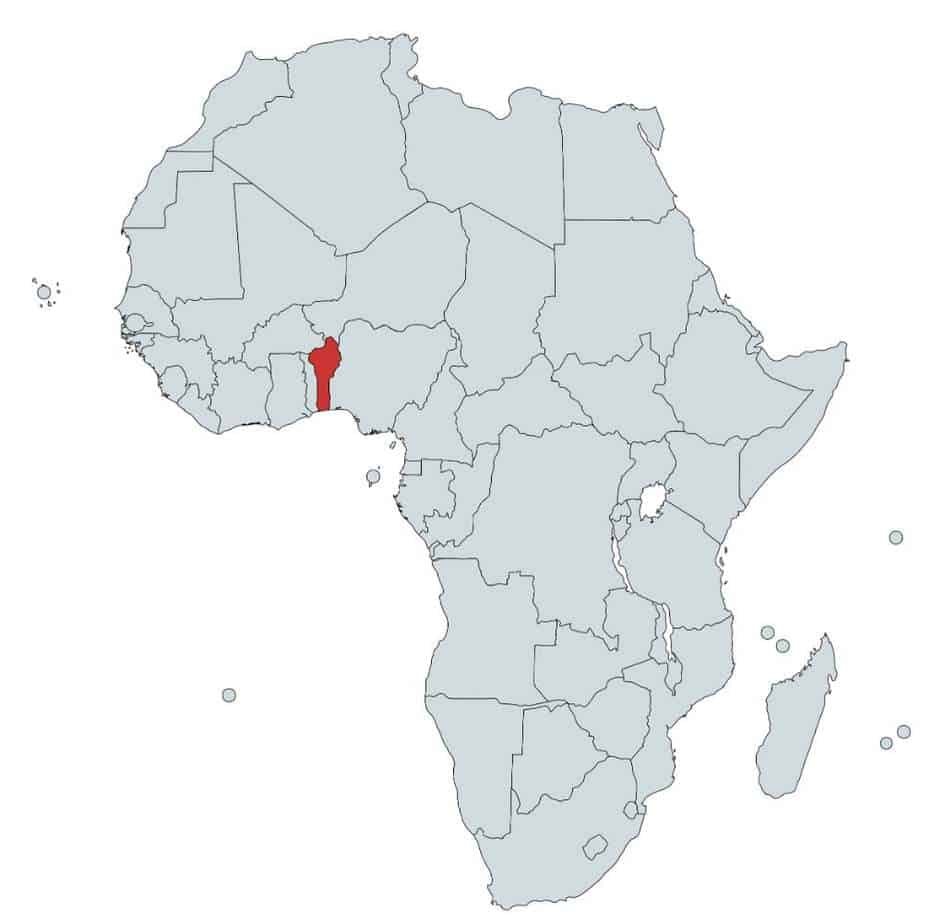 Question 6: A small country in Southern Africa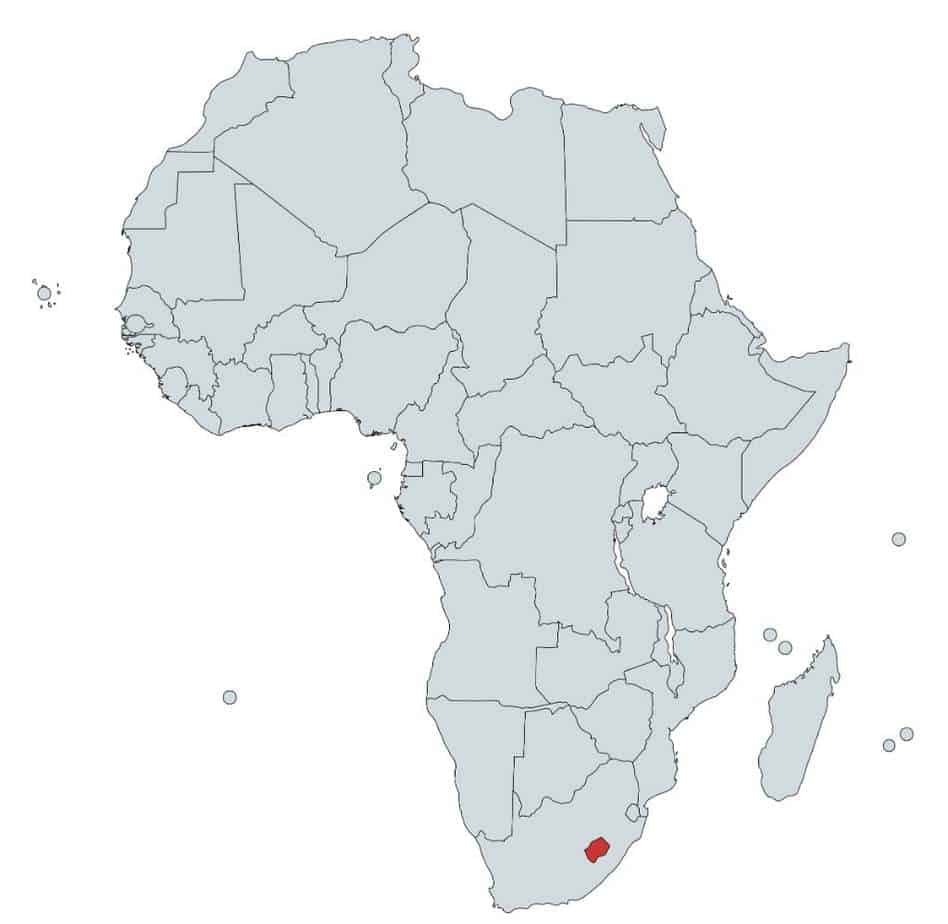 Lesotho
Transated, the word "Lesotho" means "the people who speak Sesotho"
Question 7: The heart of every African map is covered by...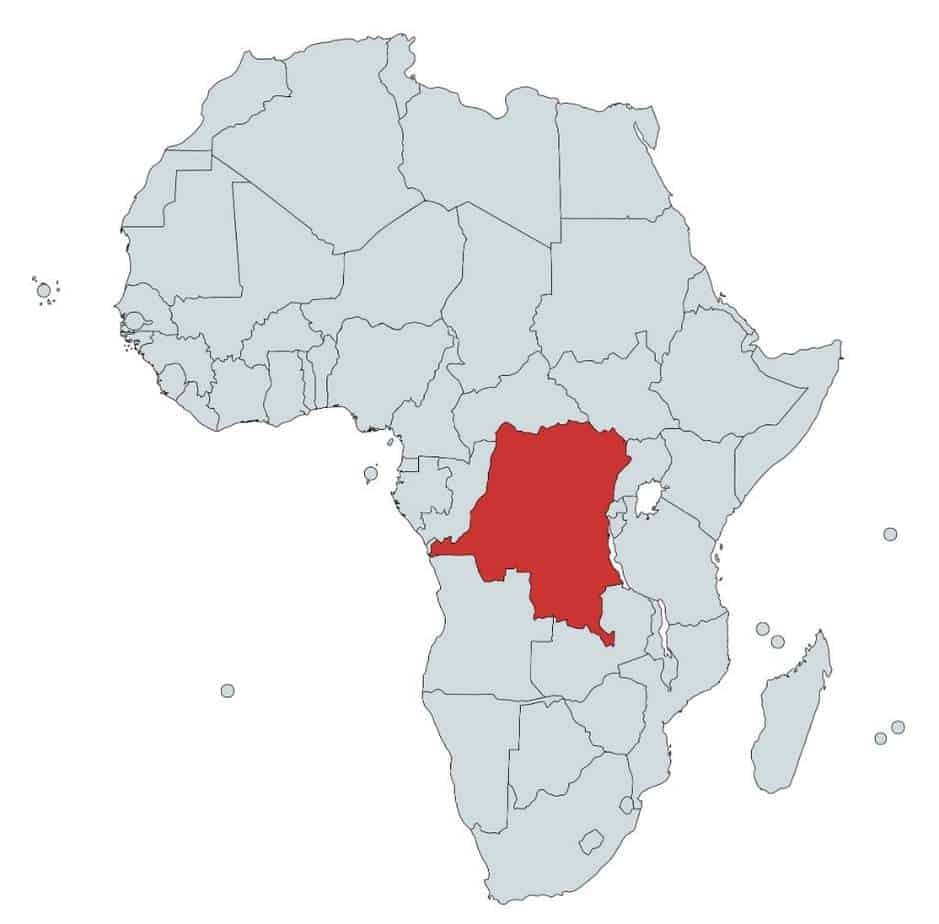 1. Central African Republic
2. Democratic Republic of the Congo
Democratic Republic of the Congo
Despite poverty, war and a long list of domestic problems, the Democratic Republic of the Congo has its own space program. The privately funded program plans to transport cargo into outer space for other space programs.
Question 8: Name the highlighted African country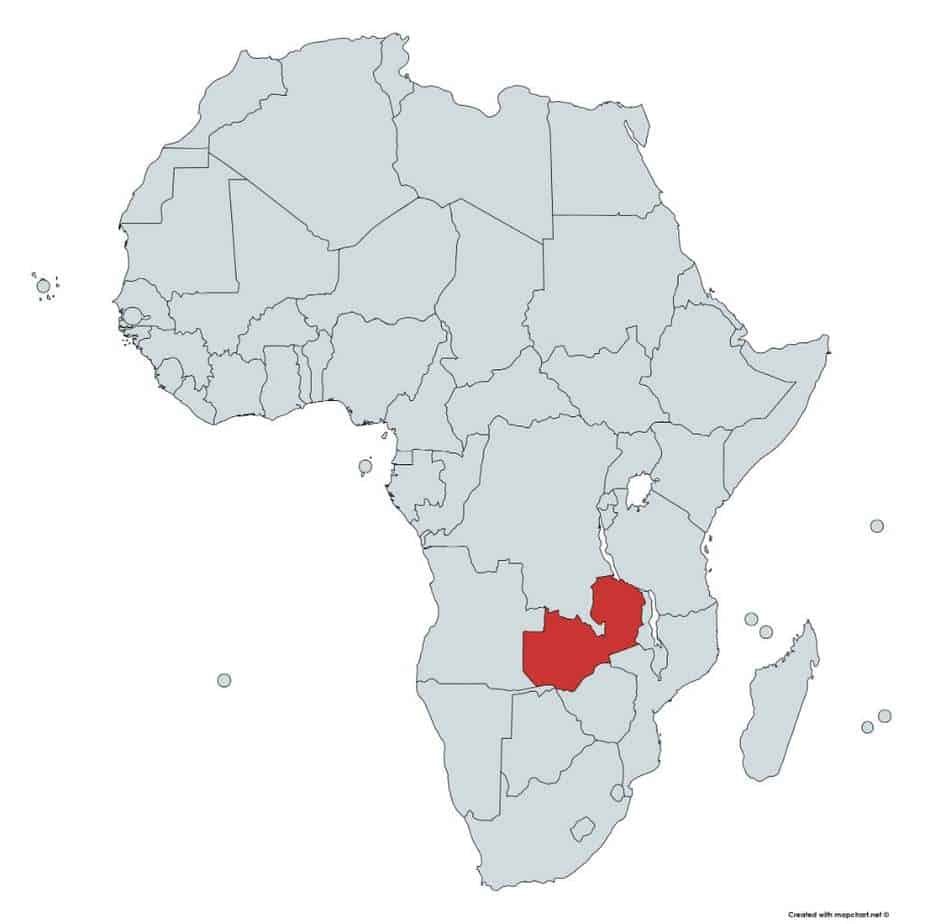 Zambia
Greeting in Zambia is usually a lenghty process. But even stranger for foreigners, it is common to remain silent for some moments before diving into the conversation. This may feel awkward to outsiders.
Question 9: Can you identify this island nation?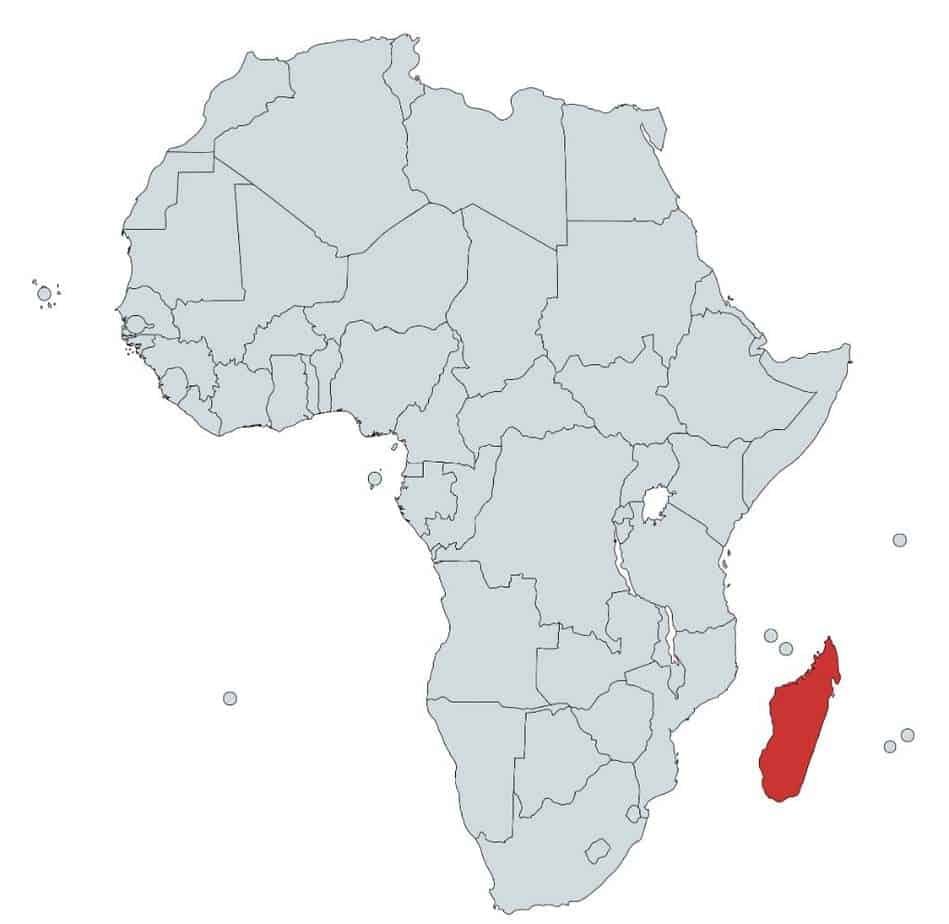 Madagascar
Madagascar is the fourth largest island in the world (after Greenland, New Guinea and Borneo).
Question 10: Last One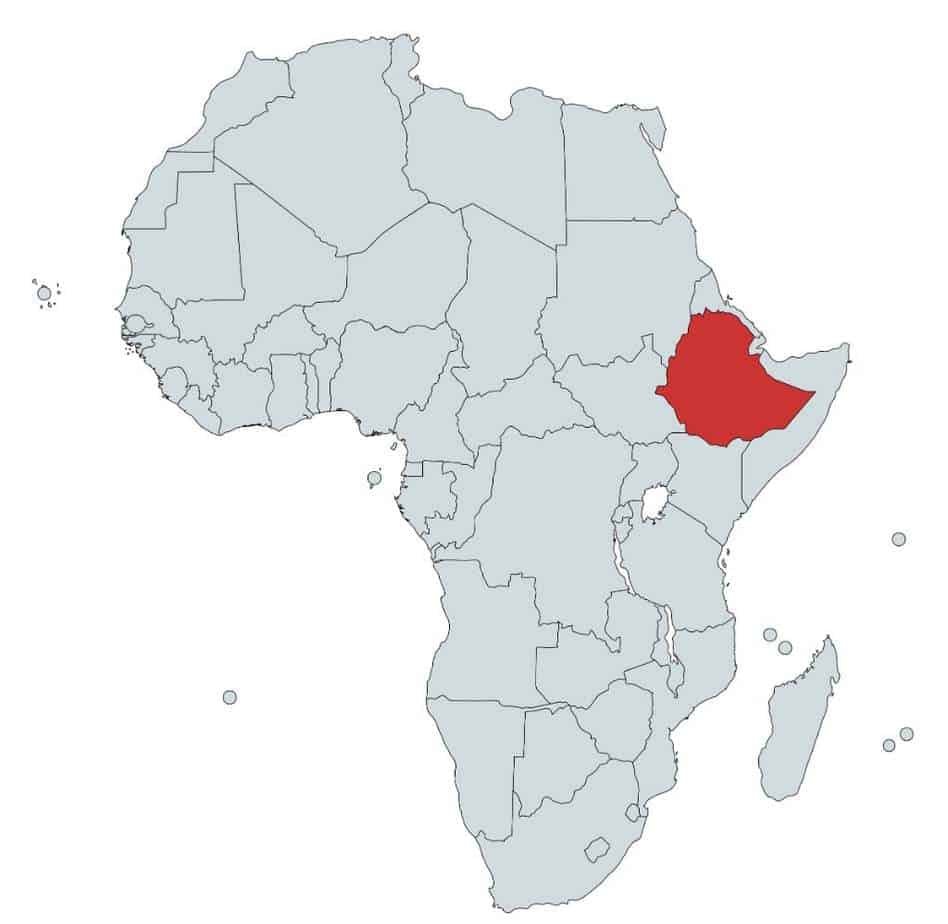 Ethiopia
The Ethiopian calender counts 13 months per year. Therefore, the country marked the millenium in September 2007 - nearly eight years later than the West.
All 10 questions completed!
---
Share results:
Did you like this Africa geography quiz? If you want to learn more about African countries and their capitals, check out this African capitals quiz here or our list of all African countries and capitals.
Or check out some of our other international and fun quizzes:
– Africa Map Quiz
– Country Shape Quiz
– US State Capitals Quiz
– South American Capitals Quiz
– Asian Capitals Quiz
– World Flag Quiz
And many more…
Africa Map Quiz – Fill in the Blank and Guess the Country
Pin this blank African map quiz for later by clicking on one of the images below: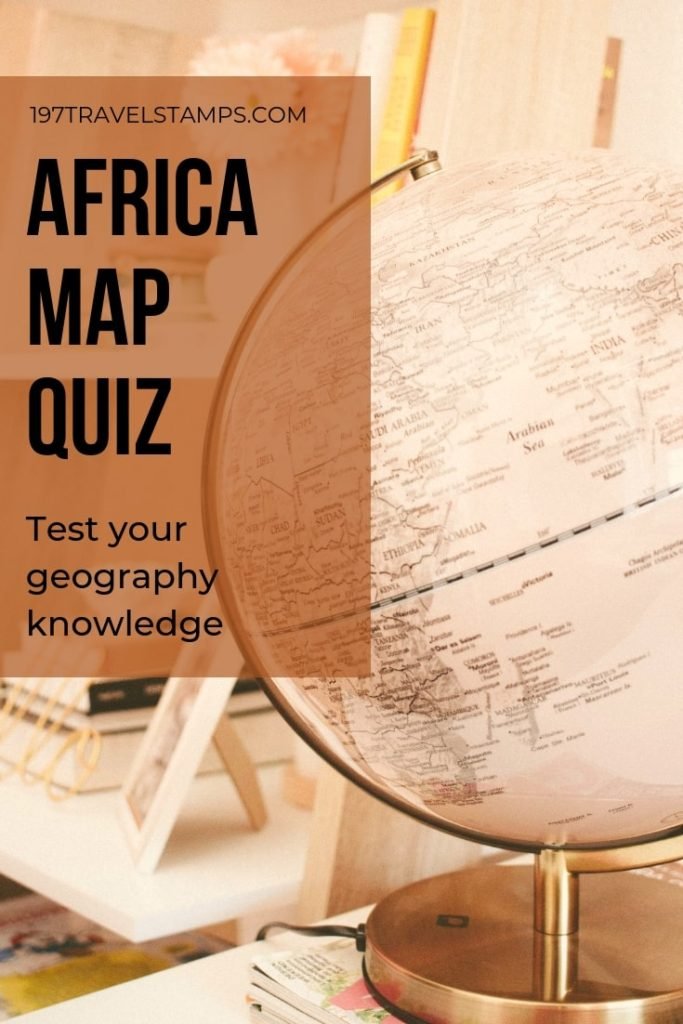 Africa Map Quiz – Fill in the Blank and Guess the Country