"What was your favourite country?" – a question I am asked quite often after having travelled to over 100 countries. While many travelers consider this a rather annoying question, I don't really have a problem with it. But still, it is very hard to find an answer to it. In this article, I have compiled a list of my top countries by category. What is the most adventurous place? Where to find the picture perfect paradise?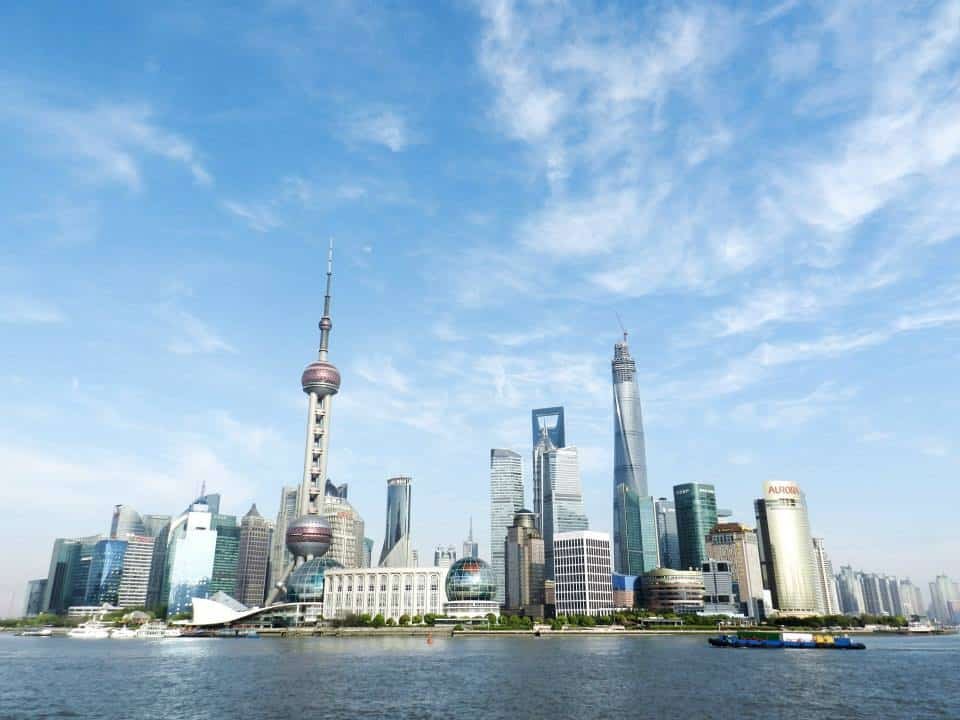 How does one compare a weekend in Tokyo with a week in the Pacific paradise of the Cook Islands or a winter day in Uzbekistan? It's just not possible. Every country is so different from each other that it's not possible to compare the entire experience in order to find a "best". I've compiled a list of 10 countries that are each the best in a specific category.
Category 1 – Picture Perfect Paradise
The Cook Islands
The Cook Islands are a group of small islands in the middle of the Pacific Ocean. And they are a place of absolute natural perfection. Every corner on the islands looks like a perfect shot from a travel magazine. I spent one week on the wonderful main island Rarotonga.
Category 2 – Adventure
Namibia
The word desert sound so boring. It sounds like a lot of sand and never changing landscapes. But the Namib Desert is much more than that. Sure, there are sand dunes but large areas of the Namib Desert are incredibly beautiful, diverse landscapes. In order to see the beauty of the country, you have to drive for hours over unpaved roads though uninhabited terrain. Absolutely adventurous and yet one of Africas safest countries!
Read my articles about everything you need to know about traveling to Sossusvlei and our adventurous and stupid drive over the gravel roads of Namibia on a 2WD to better understand what makes Namibia so unique and incredible.
Category 3 – Authenticity
Uzbekistan
Walking through the old town of Khiva and Bukhara will transport you back into the golden ages when the silk road brought wealth and international traders to this area. Every now and then, when you see a tourist among the carpet stalls, you will be reminded that you are living in a different time now. On the upside – you don't have to ride a camel through the desert for weeks in order to get here.
I am a big fan of the Central Asian and Middle East region. Another one of my favorite countries is Iran. I especially love the friendly Persian culture.
Category 4 – The Good Life
Spain

Tapas, Siesta and Fiesta. Not many people know how to live the good life as well as the Spanish do. When I think of Spain, I see myself somewhere out in the countryside, eating tapas and drinking  a good glass of wine. What more do you need?
Check out our insider guides for Seville, Barcelona and Bilbao to find out more why Spain is so amazing.
Category 5 – Beach Life
Brazil
When I think of beautiful beaches, Brazil wouldn't be the first country that comes to my mind. But a day spent at a beach in Brazil is way different that on any other beach. There will be music and you will certainly be holding a Caipirinha in your hands while you see some soccer players in the background perform incedible tricks.
Category 6 – Off the Beaten Track
Bangladesh
I got my visa for Bangladesh back in 2012 at the consulate in Kolkata, India. At the time, there was a huge, timeworn  sign inside the waiting room that read the words "Come to Bangladesh before all the tourists come". Well, I certainly did. In the ten days I've spent in the South of Bangladesh, I only met one other traveller. Bangladesh is one of the least visited and at the same time most densely populated countries on Earth. An absolute must for everyone that wants to experience something totally different and with no tourism infrastructure at all.
During my visit to Bangladesh, I got to pet a wild crocodile – absolutely crazy.
Category 7 – Value for Money
 Thailand
This one may be a little cliché – Thailand as the cheap travel destination. There are certainly cheaper places than Thailand but in the category value for money, there is little that beats this incredible buddhist country in Southeast Asia. The only question you will be asking yourself in Thailand is "what do I want to do" rather than "what can I afford to do". The tourism infrastructure is well established so you can just lean back and enjoy the affordable and delicious Thai food and the numerous activities in the South and the North of the countries. Check out Untoldwanderlust's helpful guide if you want to know more about the sights and the cost of travelling in Thailand.
If you find yourself in Bangkok, read our full guide on the best day trips from Bangkok.
Category 8 – Culture
Japan

One of the most modern countries on earth while at the same time it is still deeply rooted in ancient traditions. A beautiful contrast that shows itself in the unique cuisine, the architecture and many other areas of life. Japan is much more than sushi and weird writings. There is just something about it that makes every traveller wish to return there one day. Read more here if you are looking for a perfect Japan travel itinerary.
Are you planning a trip to Tokyo? We created a personalized tool that helps you narrow down in which area of Tokyo you should stay. Check it out here.
Category 9 – Experience
Ethiopia
I have been to Ethiopia several times but my trip to the Danakil Depression in the Northeast of the country was one of my most memorable travel experiences. I got to look down the boiling crater of Erta Ale volcano, walk over the sulphur fields of Dallol and experience the heat under the midday sun in the hottest inhabited place on Earth.
Read more: Guide to Travelling to the Danakil Depression in Northern Ethiopia – The Hottest Place on Earth
Category 10 – Diversity
Israel / Palestine

When I think of my most memorable travel experiences, a Friday afternoon in the old town of Jerusalem immediately comes to my mind. While the weekend is already in full swing at the Muslim part of town, Jews are getting ready for their prayers at the Western Wall at sunset. Seeing the orthodox Jews rush down the narrow alleys of the old town is just an incredible experience. While I was in Tel Aviv, most people told me not to go to Jerusalem on a Friday and Saturday due to the limitations in transport and food options – the experience is well worth the extra hassle. Check out our five day Israel itinerary if you want to learn more about the sights of Israel.
These are my Top 10 countries by various categories. Have you been to any of them? Do you agree with my list or do you think there should be different countries on that list? Admittedly, every person prefers different things when traveling and every list of the best countries may be different. Let me know in the comment section. Or if you like the list, why not follow me or share my content on Facebook, Twitter or Instragram? Just click on the share buttons below this article.
You should also check out my top 10 travel photos of 2017.
If you liked the article, pin it for later by clicking on the images below:
Most amazing countries by category