Germany is much more than just Munich, Berlin and Hamburg. And who would be better suited to tell us about the most amazing places in Germany than someone who lives there. Our guest blogger Shruti Pangtey has been living in Germany for over two years. During this time, she has visited some of the lesser known places in the country and has shared an overview of the 7 most beautiful cities in Germany that you should visit.
Living in Germany as an expat for the last two years, I've had plenty of time to check out various small towns in Germany that most travelers miss out on. Germany is full of unique, beautiful towns that will take you back into a fairytale, medieval time! Whether it is beautiful towns in Bavaria or small towns in the Black Forest region, Germany can be quite a surprise for travelers! In this post, you'll see the most beautiful cities in Germany that you should definitely have on your bucket list!
Most Beautiful Cities In Germany You Must Visit
Nuremberg
Located an hour and half by train from Munich, Nuremberg is one city that is a beautiful place to visit no matter which season. In the summer, it is home to various German folk festivals and in the winter, it hosts one of the best Christmas markets in Germany.
The city is famous not only for the important place it held during the Roman Empire but also in the last century for being the center for Hitler's propaganda rallies. The first international criminal court is situated in Nuremberg that was home to the infamous Nuremberg trials. If you're into art, Nuremberg is also home to the largest German National Museum which is a terrific way to spend time in this Bavarian town.
Bamberg
Famous for the UNESCO world heritage city square, Bamberg is popular for the university and breweries that it is home to. The small German town is perfect for a day-trip or a short-stay. Especially if you are on the romantic road itinerary in Germany. If you want to visit Bamberg on a day trip from Munich or Nuremberg, the Bayern Ticket of the German railway offers a great value for unlimited train rides throughout Bavaria. Especially if you are traveling in a group.
Some of my favorite things to do in Bamberg are to hike up the Michelsberg Kloster and enjoy the lovely view of the city. I also like to enjoy Gelato near the famous Rathaus building, walk around the massive city park and try a smoked beer and local meal in the city center.
Planning a trip to Europe? Check out our European flag quiz or our European capitals quiz to brush up on your travel knowledge.
Heidelberg
The town of Heidelberg is situated on the Neckar River and is another famous university town in Germany. Heidelberg is one of the most fairytale places to see in Germany. The old town, the long-bridge, the river surrounded by the hills and a castle with ancient ruins all add up to a charming, romantic town to visit in Germany. The city also makes an excellent stop if you plan to visit the Black Forest. Heidelberg is also located close to Frankfurt – so it is a perfect town for a layover in Germany. If you're a beer lover, you would also love the local brews that you can find all over town.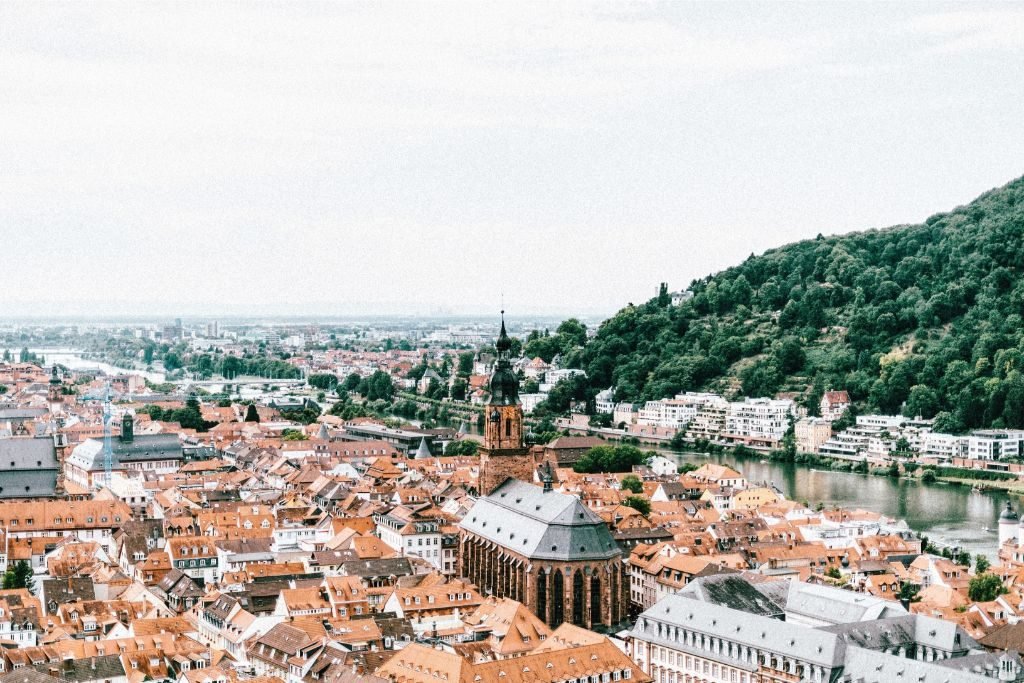 Dresden
Dresden is a beautiful city in East Germany situated along the river Elbe. The town offers a great stop especially if you are on your way from Germany to Eastern Europe. Huffpost called Dresden the 'new Prague' and if that's not a compliment to the city, I don't know what is!
From the Zwinger Palace, built in 1964, to the Opera House, there are enough things to do in Dresden to keep various traveler types entertained. If you are a nature lover, you can also head to the Saxon Switzerland National Park. The area is a beautiful place to visit, relax and hike. Especially in the autumn season. While there, you can also add the Koenigstein Fortress to your list to see one of the largest mountain fortresses in all of Europe. In addition to its incredible sights, Dresden has developed an great nightlife scene – making it one of the best cities in Germany to visit.
Fuessen
Fuessen is famous pit stop for visiting the Neuschwanstein Castle. It is located in the south of Germany and can easily be reached from Munich. The inspirational castle for Disney's logo. The castle itself is one of the most popular places in Germany to visit. The city Neuschwanstein itself is utterly cute and perfect for a short trip. It is easily reachable by car, bus or train from Munich. Fuessen is also an excellent spot to stay overnight while visiting the most famous castle in Germany. From Fuessen, you can either make your way back to Munich or travel onwards to Austria, Switzerland, the Dolomites or the tiny Alpine nation of Liechtenstein.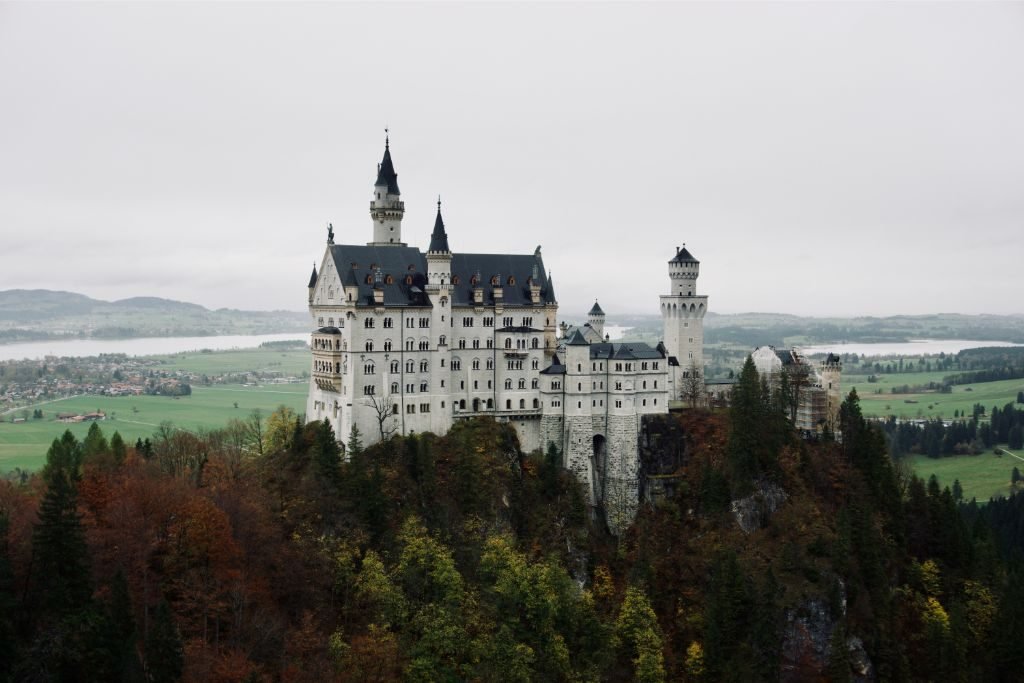 Another excellent place to visit while staying in Fuessen is Hohenschwangau Castle. The gothic style castle used to be the summer home of King Ludwig II. This breathtaking castle is situated on a mountain top that offers great views. Nature lovers can take a day trip to check out Hopfensee, an alpine lake that is excellent in the summer for swimming, boating or relaxing with a picnic.
Regensburg
The town of Regensburg is situated on the Danube River in Bavaria. It is famous for its well-preserved medieval architecture. The stone bridge dating back to the 12th century that leads to the old town and the 13th-century cathedral are two must-see sights in Regensburg. To fall in love with this city, all you need to do is to stroll through the narrow streets and alleys of the old town.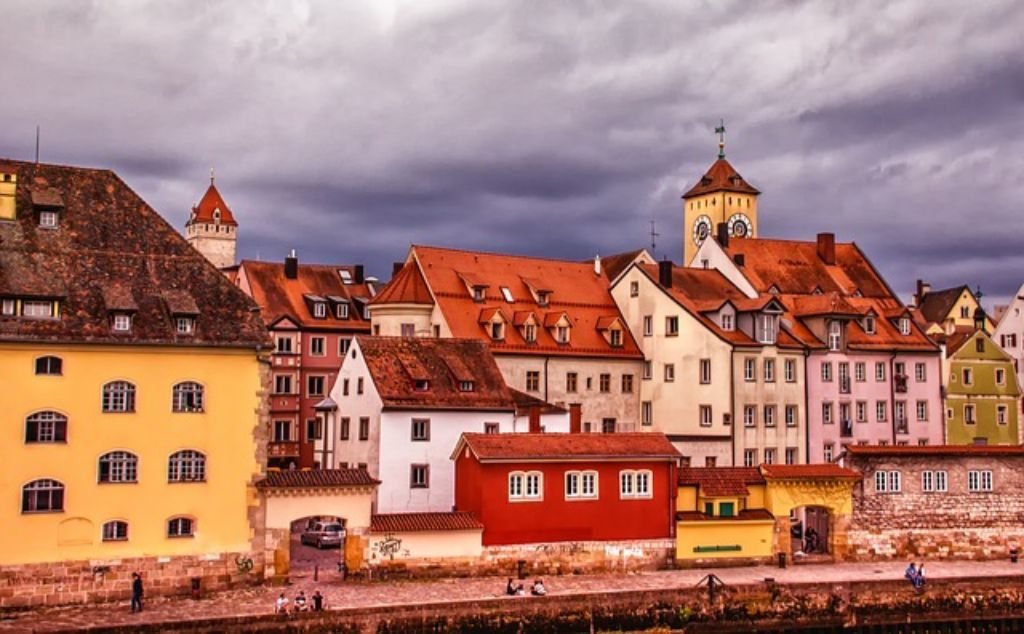 Regensburg is also one of the best places to visit in Germany in summer. During the hot time of the year, you can explore one of the various beer gardens along the river or hop on a ship for a small return trip on the Danube River. Regensburg can be easily reached in under one hour from Munich. This makes Regensburg an excellent stop on your way to either Switzerland or Italy.
Freiburg
Freiburg is a small, sleepy town on the edge of the Black Forest. The town is not yet too popular with international tourists. But nevertheless, it is an incredibly charming town and one of the most unique places to visit in Germany. It also happens to have an exceptionally sunny climate, lush natural surroundings and has a beautiful old town. The town is easy to reach by public transport from major cities nearby such as Heidelberg or Stuttgart.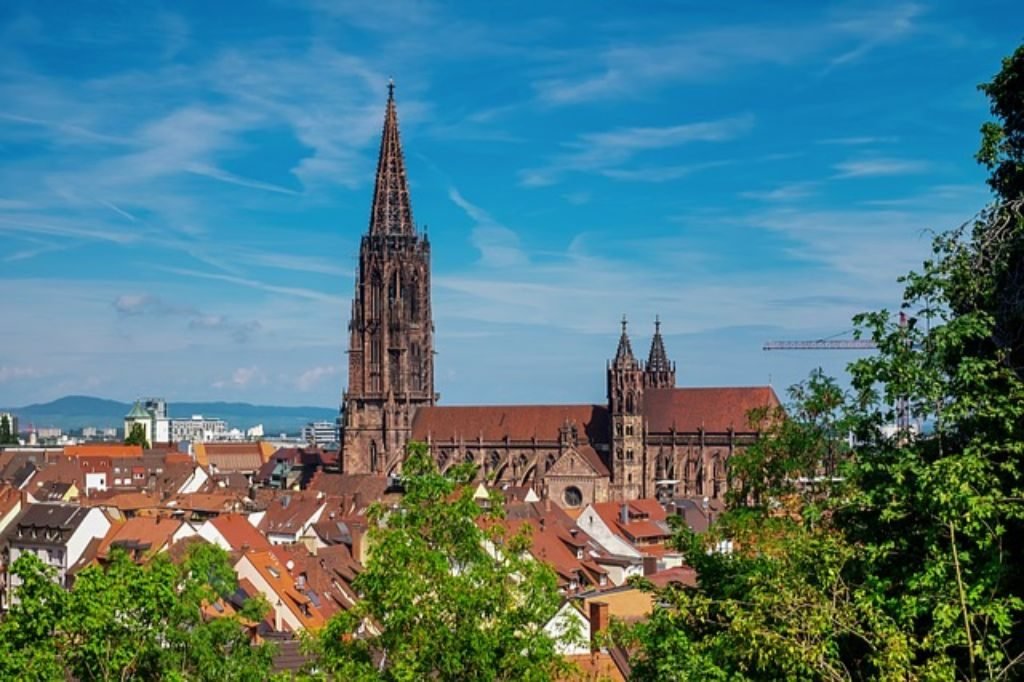 From here, you can easily visit some of the Black Forest lakes in the region in the summer. The best ones are Titisee and Schluchsee. You can reach the lakes by regional trains on perfect day trips from Freiburg. You can also hop on a hiking tour from Freiburg.
While there are many more great cities to visit in Germany, these seven really stand out. You should include at least one if them in any Germany itinerary.
Author Bio:
Shruti Pangtey runs a European travel blog called IndianGirling. She is a digital marketer who moved from India to Germany to travel and explore a new lifestyle. She has also written the Europe Trip Planner guide to help fellow travelers explore Europe in the most time-efficient and cost-effective manner. When she is not working or blogging, she is exploring new places in Europe. Or she is experimenting with various yoga forms and scrolling mindlessly through Instagram!
Like this post? Pin it for later by clicking on one of the images below: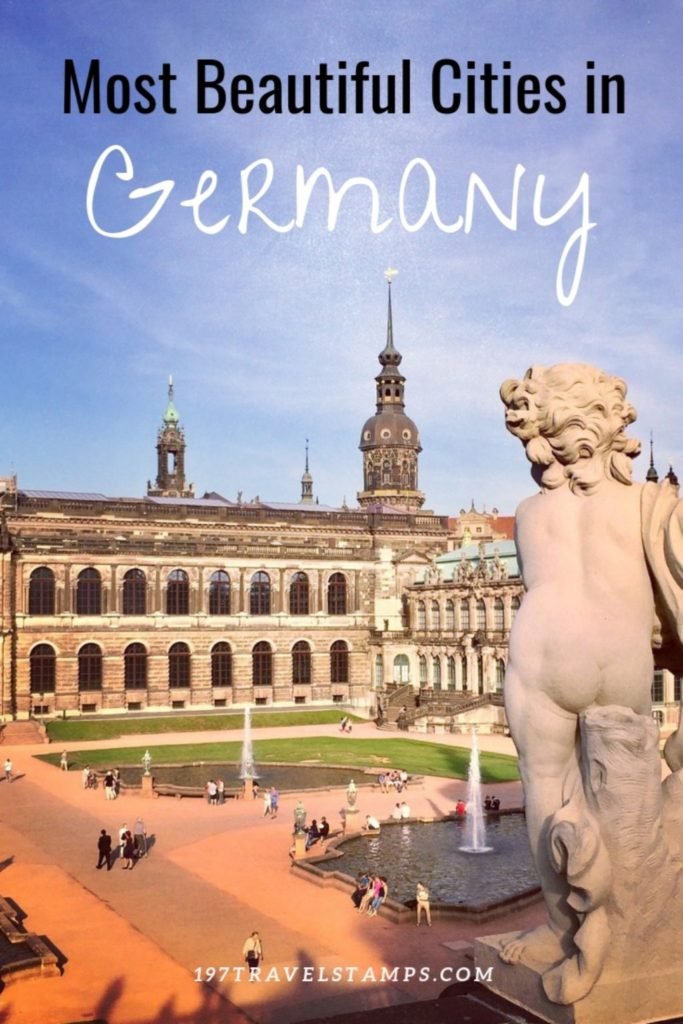 7 Most Beautiful Cities In Germany You Must Visit