Barcelona – a city that has it all. World famous sights, lots of sunshine, amazing beaches and delicious tapas. But too many visitors fall victim to one of the many overpriced and low quality tapas restaurants in Barcelona. In my first months in Barcelona, it happened to me too – the tapas portions were tiny and the price was insane. To save you from the same fate, I compiled a list of my top 5 restaurants for the best cheap tapas in Barcelona.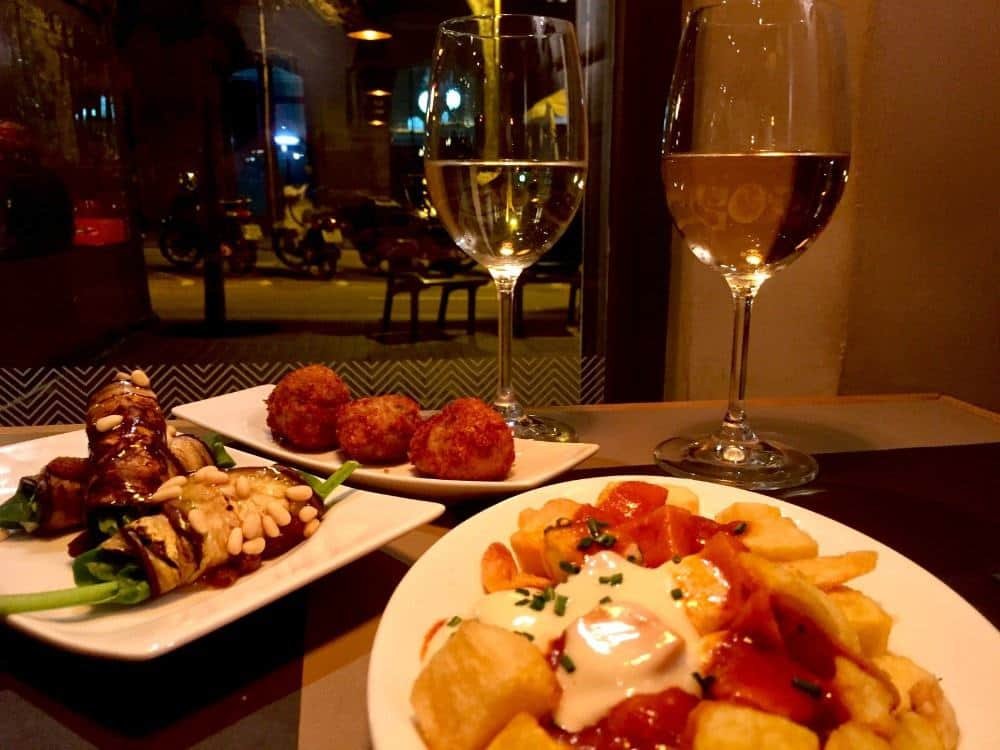 The Five Best Cheap Tapas in Barcelona
La Xampanyeria Can Paixano – Affordable sparkling wine and snacks
A visit to the Xampanyeria (or Champagneria) is an absolute must for everyone traveling to Barcelona. The small bar is incredibly popular and always packed with people. The drink of choice and star of the bar is the cava, a Spanish sparkling wine. A glass of cava is just €1.3. But since you will spill most of the dring navigating through the crowds, I would recommend ordering an entire bottle for around €6.  There are no seats in the bar so you have to enjoy your drink while standing.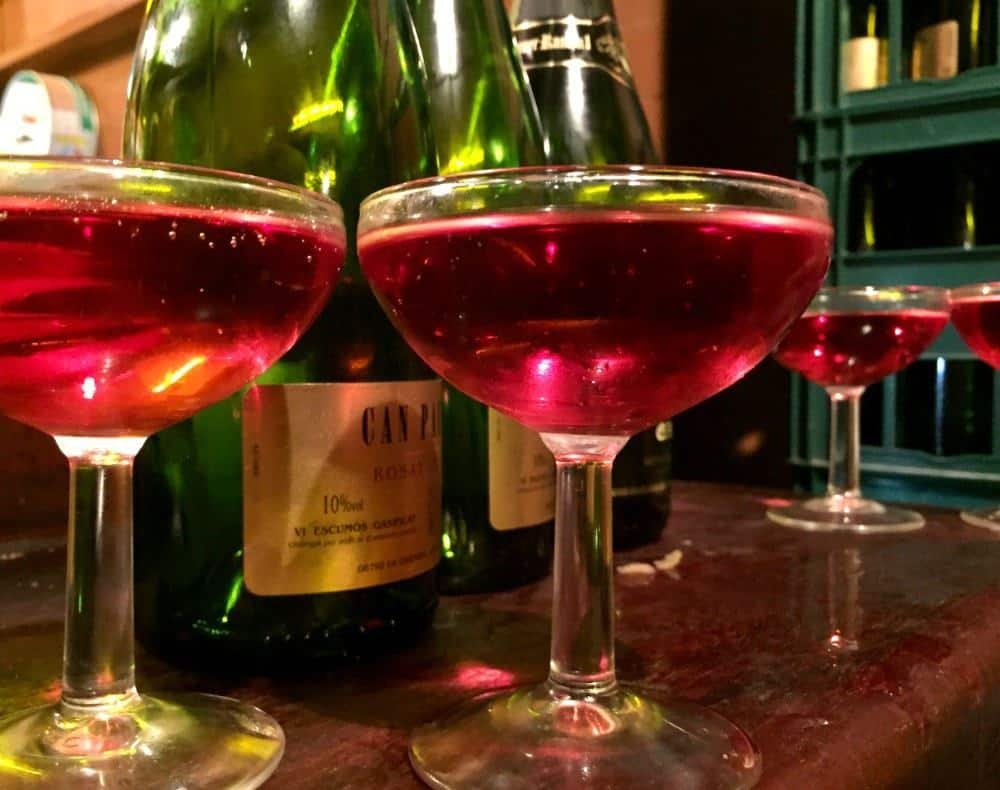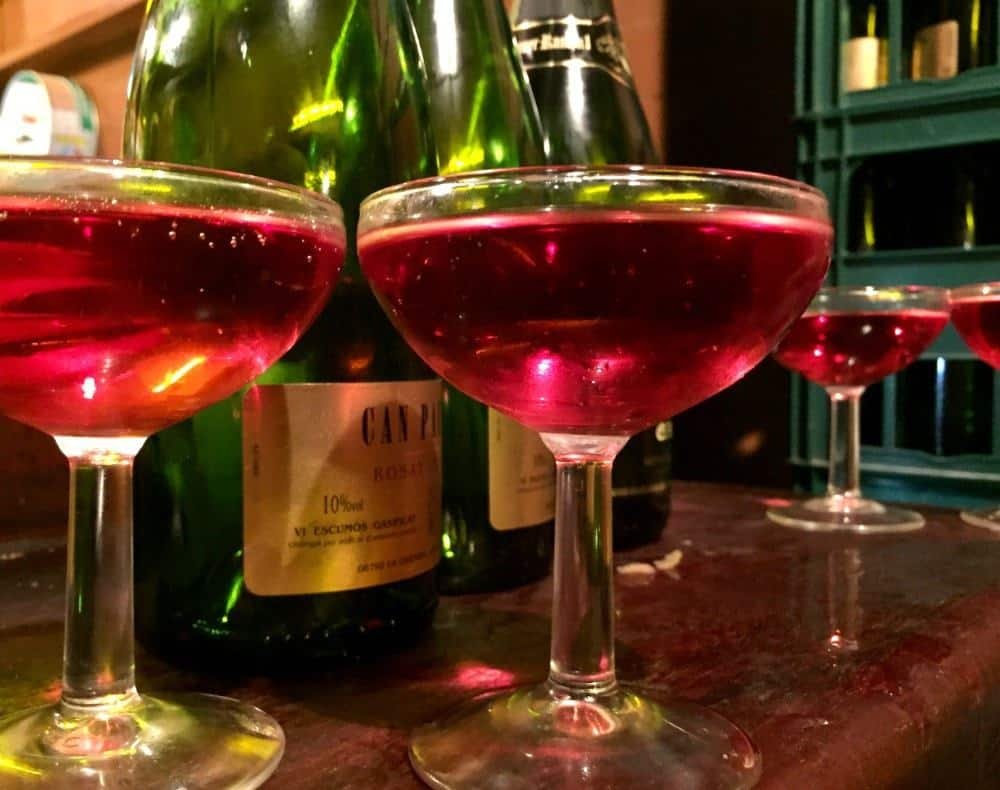 You can select your favourite tapas from the huge menu on the wall. Typical tapas like chorizo and croquetas (croquettes) cost around €3 per serving and are quite filling. While most of the bars and restaurants open and close late in Barcelona, the Xampanyeria shuts its doors at 10:30 pm – and the last bottle of cava is sold at 9 pm. The ideal location close to the beach in Barceloneta makes the Xampanyeria the perfect spot to have a few drinks after heading back to the hotel after a relaxing day.
[googlemaps https://www.google.com/maps/embed?pb=!1m18!1m12!1m3!1d7516.21976341794!2d2.175184891638934!3d41.382740414729696!2m3!1f0!2f0!3f0!3m2!1i1024!2i768!4f13.1!3m3!1m2!1s0x12a4a2ffe9fe5b23%3A0xc8516ba7d49ce64d!2sLa+Xampanyeria!5e0!3m2!1sen!2sde!4v1518464041513&w=600&h=450] Opening Hours: 09:00-22:30
Carrer Blai – The Tapas Street
Are you having difficulties deciding which tapas restaurant to go to and you want to keep your options open? Then you should head to Carrer Blai for some tapas hopping. Carrer Blai is a street lined with restaurants and bars – most of them serving pinchos, a type of tapas that are usually served on a piece of bread. All pincho places are self-service, you just get an empty plate which you can fill up with your preferred choices.  Prices per pincho start at €1 and on Fridays some restaurants offer a beer plus pincho deal for €2 – definitely some of the cheapest tapas in Barcelona. If you don't want to wait for a seat, you should head to Carrer Blai at around 7 pm.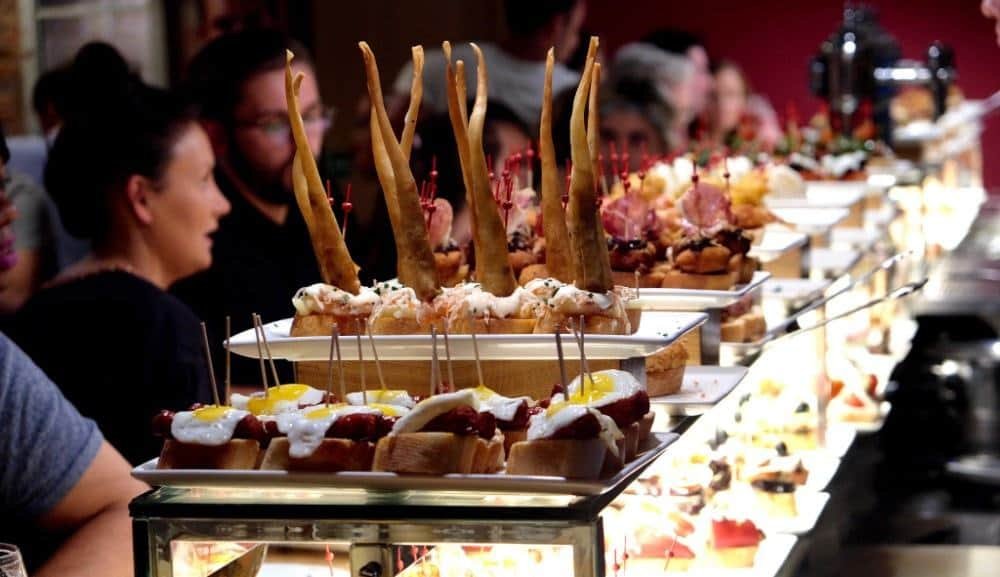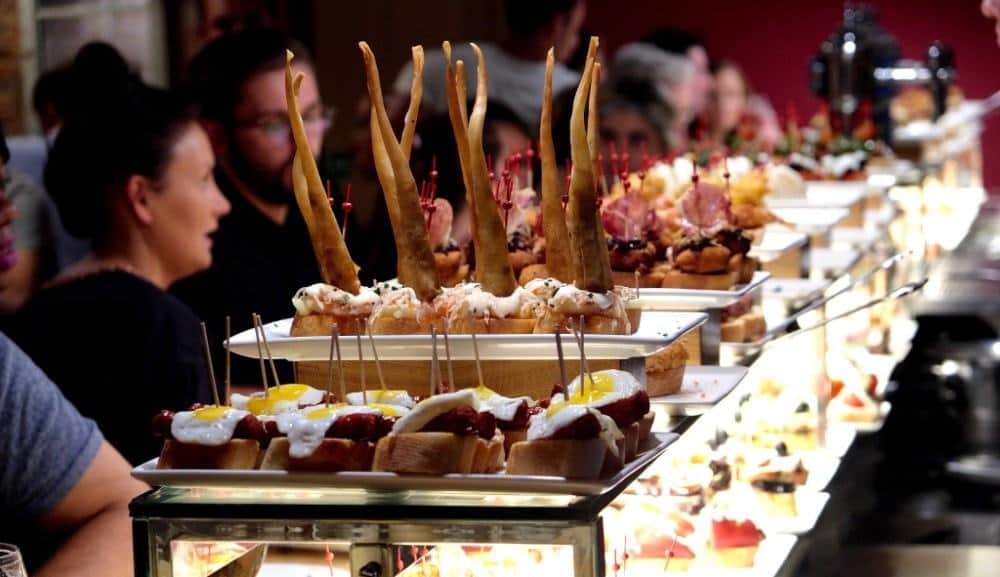 [googlemaps https://www.google.com/maps/embed?pb=!1m18!1m12!1m3!1d2994.01234178361!2d2.16191741540295!3d41.373816579265466!2m3!1f0!2f0!3f0!3m2!1i1024!2i768!4f13.1!3m3!1m2!1s0x12a4a2677ea830cf%3A0x7d2c90d36a444886!2sCarrer+de+Blai%2C+08004+Barcelona%2C+Spain!5e0!3m2!1sen!2sde!4v1518464108883&w=600&h=450]
Senyor Vermut – Vermouth and Tapas
Vermouth is a fortified wine, flavoured with various herbs and spices, and the favourite aperitif for Barcelonians and definitely the drink of choice at Senyor Vermut. The bar is charmingly small with only a few tables. The walls are decorated with vermouth and wine bottles. Try a glass of their house-made blend of vermouth and enjoy it with olives, croquetas, pimientos de padron (grilled green peppers – not spicy) and patatas bravas (fried potatoes – one of the most famous Spanish tapas). Prices for tapas range from €3-6.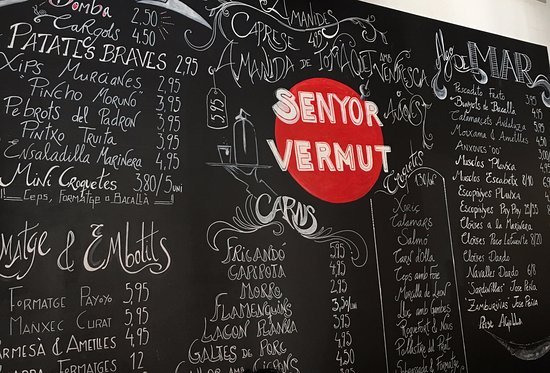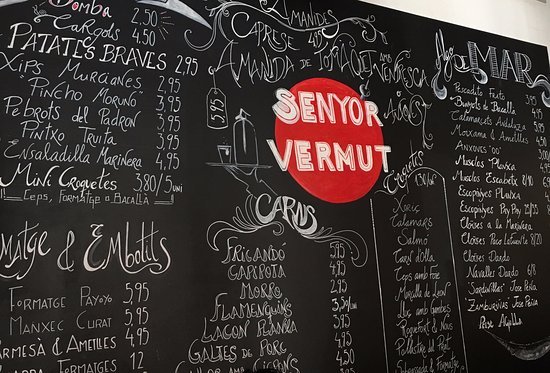 [googlemaps https://www.google.com/maps/embed?pb=!1m18!1m12!1m3!1d2993.4538166527204!2d2.1471524154033395!3d41.3859498792643!2m3!1f0!2f0!3f0!3m2!1i1024!2i768!4f13.1!3m3!1m2!1s0x12a4a28150da0129%3A0xb9510d328ba07af2!2sSenyor+Vermut!5e0!3m2!1sen!2sde!4v1518464133391&w=600&h=450]

Opening Hours: Tuesday-Saturday: 11:00-22:00, Sunday: 11:00-16:00
Mosquito (El Born) – Asian Tapas
If you have been to Barcelona for a few days and you feel like you need something different, this is your place: Mosquito in the neighbourhood of El Born calls itself an Asian tapas restaurant. Instead of croquetas, chorizo or Serrano ham, you can find a wide choice of Asian dishes on their menu. Prices for the tapas range between €3-5 and the portions are quite big – try not to order too much at once. Spanish dinner time starts after 8 pm and Mosquito fills up quickly. After 8, there is always a long line outside the restaurant. So come before 8 pm or be prepared to stand in line – it is absolutely worth the wait.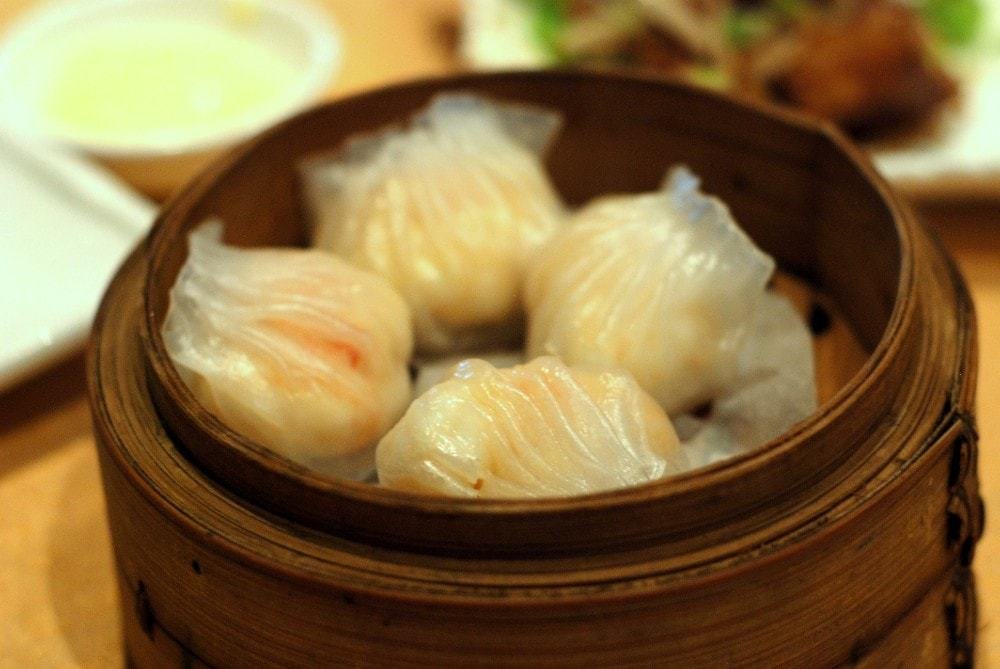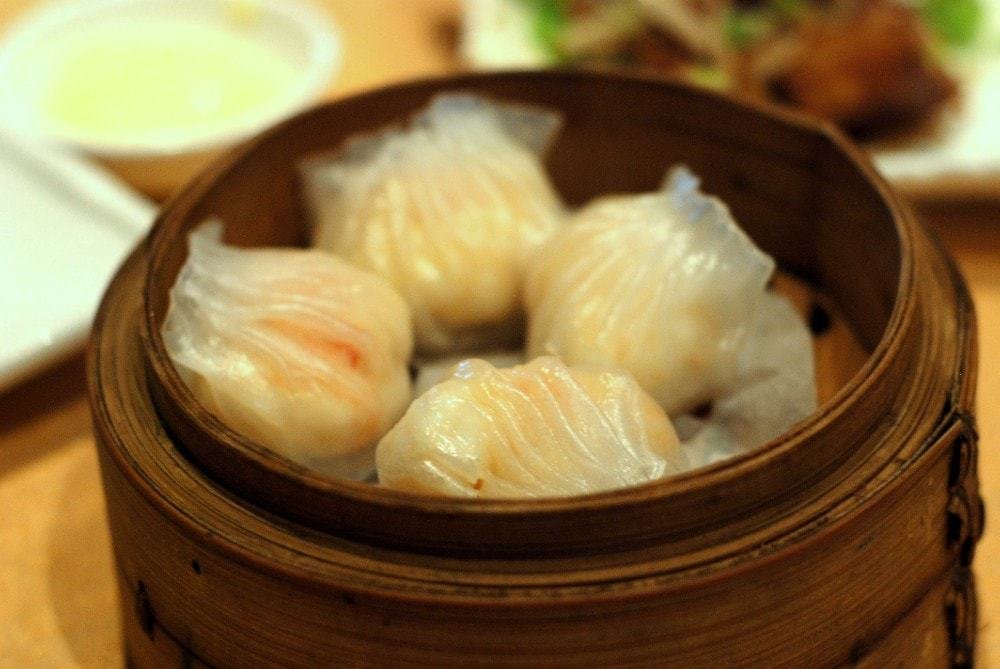 [googlemaps https://www.google.com/maps/embed?pb=!1m18!1m12!1m3!1d2993.387175765193!2d2.178419115403361!3d41.38739737926416!2m3!1f0!2f0!3f0!3m2!1i1024!2i768!4f13.1!3m3!1m2!1s0x12a4a2fc6816bd4d%3A0x24de84eb5a6cbbf3!2sMosquito!5e0!3m2!1sen!2sde!4v1518464162419&w=600&h=450]

Opening Hours: Tuesday until Sunday: 13:00-01:00, Monday: 19:30-01:00
Colmado – Perfect location for a drink before a night out
The quarter of Eixample is not only the area where you can find famous and instagrammable places like the Casa Milá. The area is especially popular for its restaurants, bars and nightclubs. Colmado is an ideal place for a relaxing drink and a few budget tapas before hitting the clubs. This charming corner restaurant is popular with locals and you may have to wait for a table for a few minutes. A glass of vermouth costs €2.2 with tapas starting at €2.5.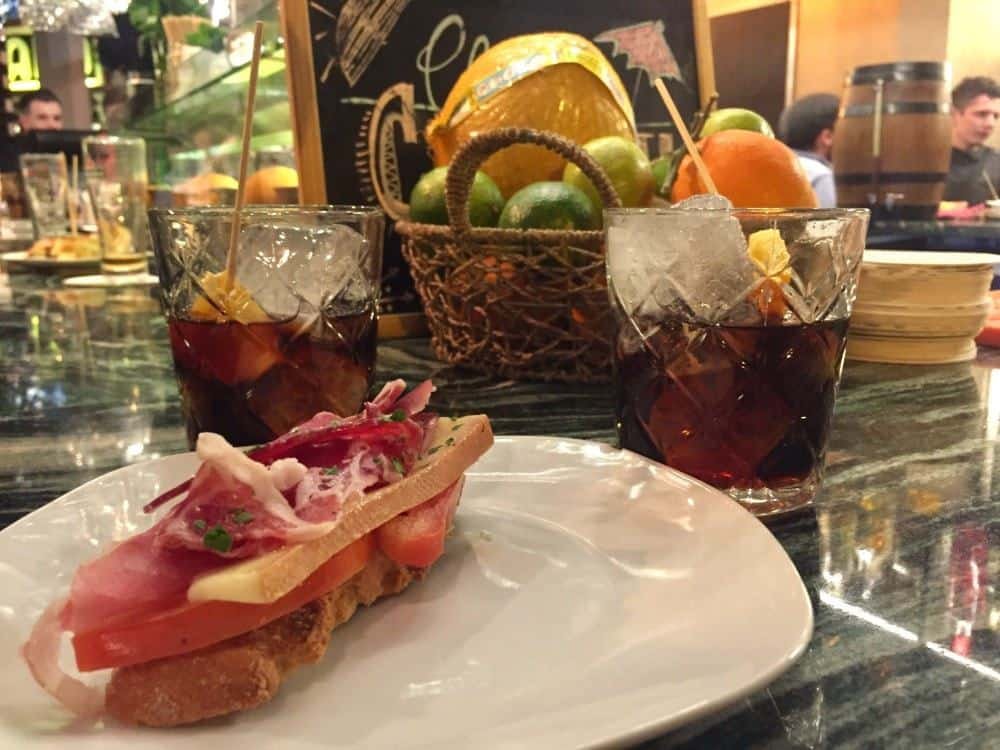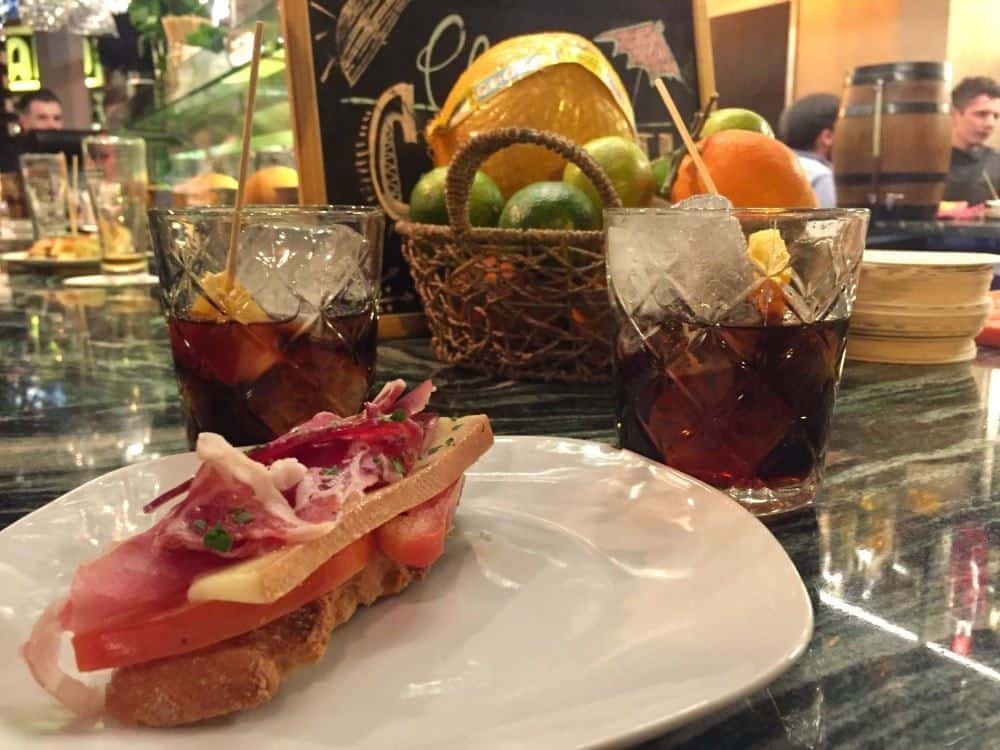 [googlemaps https://www.google.com/maps/embed?pb=!1m18!1m12!1m3!1d5986.546100817339!2d2.159944029156706!3d41.3898761882473!2m3!1f0!2f0!3f0!3m2!1i1024!2i768!4f13.1!3m3!1m2!1s0x12a4a291ce1be653%3A0xbe63cf468eb75197!2sColmado+Barcelona!5e0!3m2!1sen!2sde!4v1518464197343&w=600&h=450]

Opening Hours: Every Day, 11:00-01:00
These are my five favourite restaurants that serve the best affordable tapas in Barcelona. Also, if you are in Barcelona, do not miss the Mercado de la Boqueria near the famous shopping street Las Ramblas. Even though the market is very popular with tourists and therefore quite crowded, it is amazing to walk up and down the small alleys of fish, vegetable and meat vendors. Here you can also get incredibly cheap fruit juices. Prices for a fresh fruit shake start from €1 to €2. Try the coconut-blackberry shake, my absolute favourite.
Do you want to grab a couple of drinks after all these tapas? Check out this great guide on the best gin tonic bars in Barcelona.
Have you been to Barcelona? How was your experience with restaurants? Were you lucky to find good cheap tapas restaurant or did you fall into one of the expensive tourist traps? Let me know in the comment section.
If you have more time in Barcelona, check out this 3 day itinerary. Take your time to extend your trip to explore the beautiful beaches and towns of the Costa Brava. Or if you are planning an advanced trip through Spain, you should also check out our guides on Seville and Bilbao.
Pin this by clicking on the image below
The Best Cheap Tapas in Barcelona