The city of Bend and the magnificent natural surroundings are one of the best outdoor destinations in the U.S. If you are an avid outdoor sportsman, you can enjoy the activities on the Deschutes River or the numerous hiking trails nearby. If you are seeking some new cultural experiences, the Old Mill District and Downtown Bend have a lot to offer.
Bend is also a great place to try some new, local flavors. You will find amazing food, top-notch coffee, and local beer in abundance; there is no way you will go hungry. No matter what your interests are, you will find something that fits you just right in Bend. Today, out guest blogger Rand Shoaf is telling us about the top 10 things to do in Bend, Oregon.
These are the 10 best things to do in Bend Oregon
Hike the Deschutes River Trail
Starting at the edge of the Old Mill District in Bend, this popular hiking trail is something you can't miss. What starts as a nice riverfront loop turns into an extraordinary wilderness trail as you keep going.
The Deschutes River Trail starts along the pine-forested shore, following the river upstream. It doesn't take long before the gorgeous views and abundance of wildlife have you feeling like you are in the midst of the wilderness rather than right outside a city.
It takes about 60-80 minutes to do this 3.7-mile hike. But it's a relatively easy hike, able to be accomplished by people of all fitness levels. It is also dog-friendly and open year-round, so you can pop over any time with your furry friend.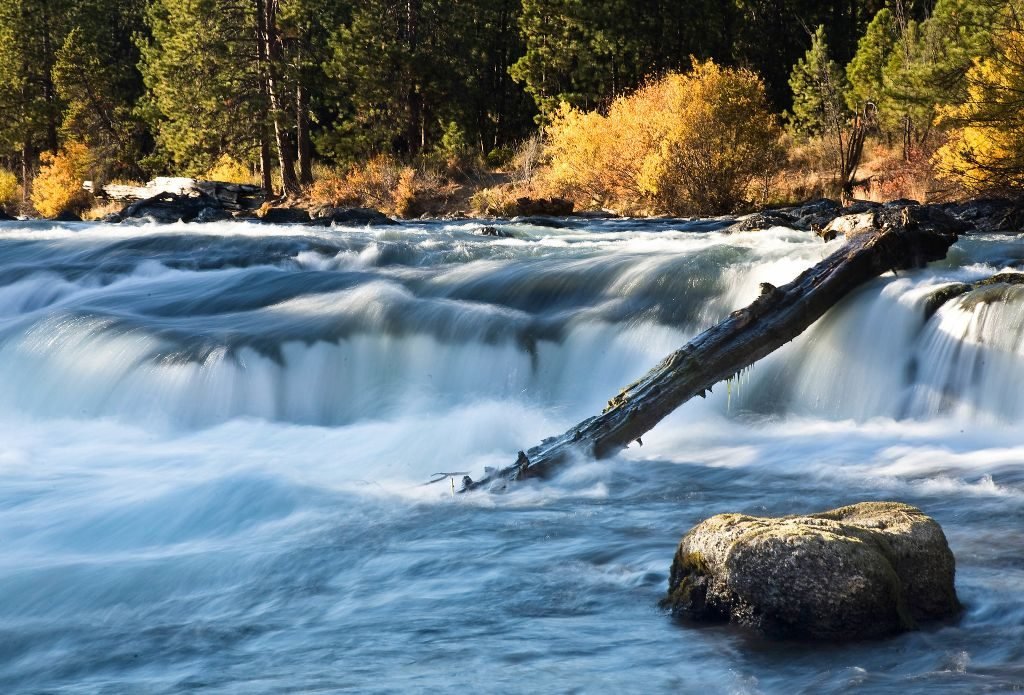 Drink Great Beer
With nearly 30 breweries located in Central Oregon – the majority of which are located right in Bend – you can't visit without trying a few signature brews. Whether you are in the Old Mill District or right in the heart of downtown, you will find a brewery on almost every corner in Bend.
Stop by the 10 Barrel Brewing Co. for an Apocalypse IPA or black currant Fruit Crush. Or you can swing over to Cascade Lakes Brewing Company for a Pineapple Kush, another American style Indian Pale Ale. You can always check out the Bend Ale Trail if you want to sample a bit of everything Bend wants to offer. Or you can complete the trail without drinking anything if you just want some cool prizes and bragging rights.
Hike Tumalo Falls
Another fantastic landmark in Bend is Tumalo Falls, and you can hike there to take in the view of the 89-foot-tall falls. It's just a short drive from Bend to reach the trailhead where you can start the hike. The hike is mostly uphill (but it's short!) to the viewpoint and overlook of the falls. Alternatively, you can try the make a much larger day hike in Bend. The hike is a loop which is essentially formed by the North Fork, Swampy Lake, and Bridge Creek Trails.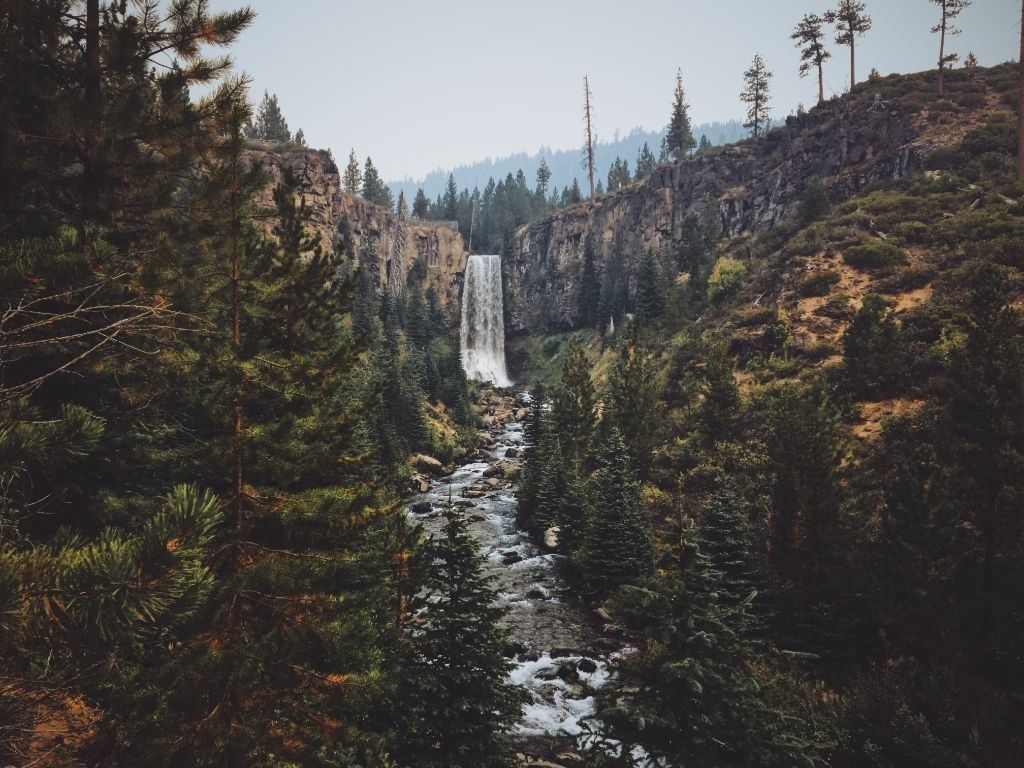 Do you know the name of the capital of Oregon? Check out our US State capitals quiz and test your geography knowledge!
Float the Deschutes River
The Deschutes River that flows through Bend offers a lot of activities and fun for families (and pups) during the summer. You can bring your own gear – storing it at one of several nearby lodging options – or rent what you need on your trip in order to enjoy all that the river has to offer.
Tube floating is always a possibility as is canoeing and kayaking, but paddle boarding is one of the most popular activities and most fun things to do in Bend, Oregon. You can even find parts of the river that are suitable for white water rafting. Some rental places can even fit you with gear to take your dog out with you.
Try an Ocean Roll
Speaking of good food, you cannot visit Bend without trying one of their famous Ocean Rolls. It's basically a different take on the cinnamon roll, made with crispy, flaky dough and layers of cardamom, sugar, and vanilla. Though the Ocean Roll originated at Sparrow Bakery, you can find them as several cafes throughout Bend as well as a few local markets or restaurants.
Want to explore more of Oregon? Check out this post for the perfect itinerary to explore the coast of Oregon.
Take in the Views from Pilot Butte
Bend has a lot of nature surrounding it. This means some great views and hiking trails. One you will not want to miss is the view from Pilot Butte. The trail leading to the Butte is very easy – only 1.8 miles round trip – but it is also heavily trafficked. Be prepared for lots of other hikers and even a few pups along the trail. In addition to walking and hiking, you can also run and bike on the trail. Once you reach the top, you will be able to take in the 360 views of the high desert and Oregon Cascades.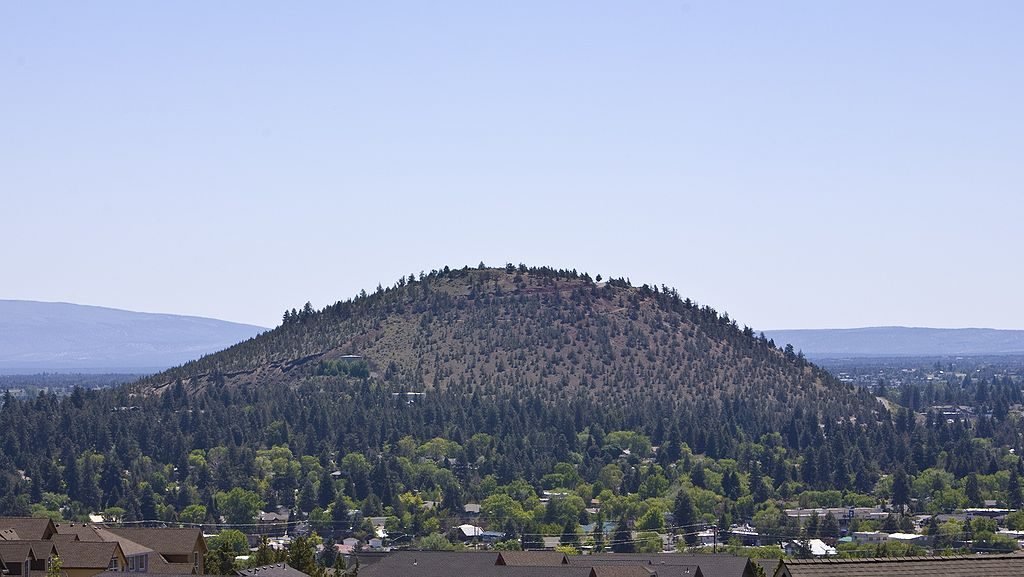 Stroll Around Downtown Bend
In the heart of the city of Bend is downtown, the ultimate stop for lodging, shopping, brews, roasts, and food. There is an abundance of things to do just in the downtown area. Look for some local, handcrafted goods at their boutique shops. Enjoy an organic spa treatment or massage. You will deserve it after a day of hiking or paddling. Or simply enjoy a good bite to eat – made with local fresh ingredients.
Explore Cascade Lakes Scenic Byway
If you don't feel like walking or hiking to Pilot Butte for the views, you can take a leisurely drive along the Cascade Lakes Scenic Byway. This is, in fact, one of the nations' most important byways, cutting through the Cascade Mountains, the heart of Central Oregon. It is an absolute must-see on every Oregon roadtrip. Along your drive, you will pass by the shores of the Deschutes River and about a dozen lakes. There are also several geological formations that are worth a visit: Mt. Bachelor, High-Mountain Playground, and other beautiful volcanic landscapes. Driving along Cascade Lakes Scenic Byway is definitely one of the best things to do near Bend.
Visit the High Desert Museum
There is so much history located in and around Bend, and what better way to explore this history than at Bend's famous High Desert Museum? Here you can discover the "natural world and cultural history" of Bend and the Pacific Northwest's High Desert. There are art exhibits with artifacts dating back to the Native Americans in the area as well as explorers and settlers.
There are also programs for kids to enjoy, allowing them to get closer to the area's history and explore through hands-on activities.
Go Caving
For those who really like to live on the wild side and explore areas otherwise hidden to the naked eye, you should consider caving and/or spelunking. In particular, you should check out the lava tubes that are unique to Central Oregon. These caves – about 400 in total, formed from lava that flowed from Newberry Volcano – are far underground, which also means they stay relatively cool. This makes it a great summertime activity, though most are open for exploration year-round. Look up Wanderlust Tours if you are interested in booking a journey into these lava tubes.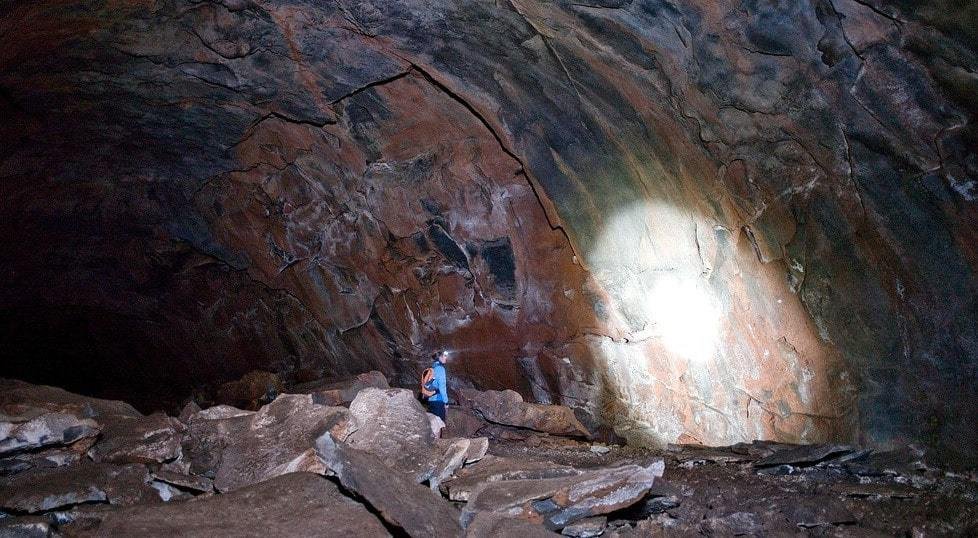 Watch a Concert at Les Schwab Amphitheater in Bend
The Northwest is a great place for alternative music, and there are some excellent venues to see a local show, including the Les Schwab Amphitheater located in the Old Mill District.
You can find some big-name bands here throughout the year. But until recently, Les Schwab Amphitheater was known for their free local concerts every Sunday during the summer. They hope to reinstitute these concerts in the near future, but until then, be sure to look at their schedule to see if any interest you.
Like the post? Pin it for later by clicking on one of the images below and make sure to follow Rand on Instagram
10 Things to Do in Bend Oregon