Asia is the largest, most populous and most culturally diverse continent on earth. When it comes to traveler safety, the countries in Asia couldn't be more diverse. Asia ranges from the warn-torn nations of Syria and Yemen to the tranquility in Singapore and Japan – some of the most peaceful nations in Asia. But which one is the safest country in Asia? We provided an overview of the safest countries in Asia 2020 for you. For the 10 safest Asian countries, we also provide some insights into what makes the country safe and what risks remain as well as other Asia travel safety tips for every country.
Safest Countries in Asia 2020
Our Asian country safety ranking combines data from the Global Peace Index, the World Risk Report and the homicide rate for every Asian country. First, we will provide an overview of the top 10 safest countries in Asia 2020. For every country in the top 10, you will learn some helpful safety tips you should be aware of when traveling. If you want to get to the full ranking of Asian countries by safety score, click here or scroll down to the bottom of the page.
These are the top 10 safest Asian countries in 2020
#1 – Singapore is the safest country in Asia 2020
Safety Score: 8.58
Singapore is the safest country in Asia 2020. The tiny nation in Southeast Asia is famous for its hefty fines for any misdemeanor. Selling chewing gum can land you in jail for up to two years. Singing obscene songs, using someone else's Wi-Fi, not flushing the toilet or annoying people with a musical instrument can cost you a large sum of money. Regardless of what you may think of the means Singapore is using to keep its public order and safety, it does work. Singapore has one of the lowest homicide and criminality rates and is the safest country in Southeast Asia to live and travel to.
Singapore Safety Tips
If you are planning a trip to Singapore, keep the strict laws and high fines in mind. Don't get too drunk in public and even more importantly, don't do drugs. The fines are extremely strict and it will not be worth the experience. Also make sure to avoid mosquito bites. Here you can find more Singapore safety tips.
Why You Should Travel to Singapore
Singapore is an incredibly exciting melting pot of different cultures and modern architecture. Thanks to its ideal location in Southeast Asia, you can easily combine a trip to Singapore with a beach holiday in nearby Malaysia or Thailand. I am a huge fan of the diverse mix of people who are living and working in Singapore and the diverse food options. Indian, Malay and Chinese food can all be found with a local touch in Singapore. The tiny nation is also a very Western city and may feel a little bit like home if you come from a Western country after traveling in Southeast Asia for an extended time.
#2 – Japan
Safety Score: 8.44
Japan is the second safest country in Asia, very close behind Singapore. General traveler safety in Japan is as high as in Singapore with the lowest homicide rate in Asia and a very stable political system. Its capital Tokyo is the safest city in Asia and the entire world. The only thing that puts Japan on the second position in the safety ranking is its exposure to tropical thunderstorms and earthquakes. Due to Japan's geological location on the Pacific Ring of Fire, earthquakes happen regularly. The numerous drink and food vending machines in Japan are even programmed in a way that they provide free goods in case of an earthquake or another disaster.
Japan Safety Tips
If you plan a trip to Japan, make sure to download the Safety Tips app by the Japanese government. The app will inform you about any safety hazards with a push notification.
Also, if you are worried about airline safety on your way to Japan, you are in luck. The Japanese carrier All Nippon Airlines is the safest airline in Asia.
Why You Should Travel to Japan
Japan is not just one of the safest countries in Asia but it is also one of the most fascinating places to visit. No other place in the world offers a better mixture of ancient traditions and ultra-modern lifestyle. Some of the best experiences in Japan include a visit to the snow monkeys, the city of Kyoto with its ancient temples, skiing around Sapporo and a visit to a traditional Japanese spa hotel, called Onsen, at the foot of Mount Fuji.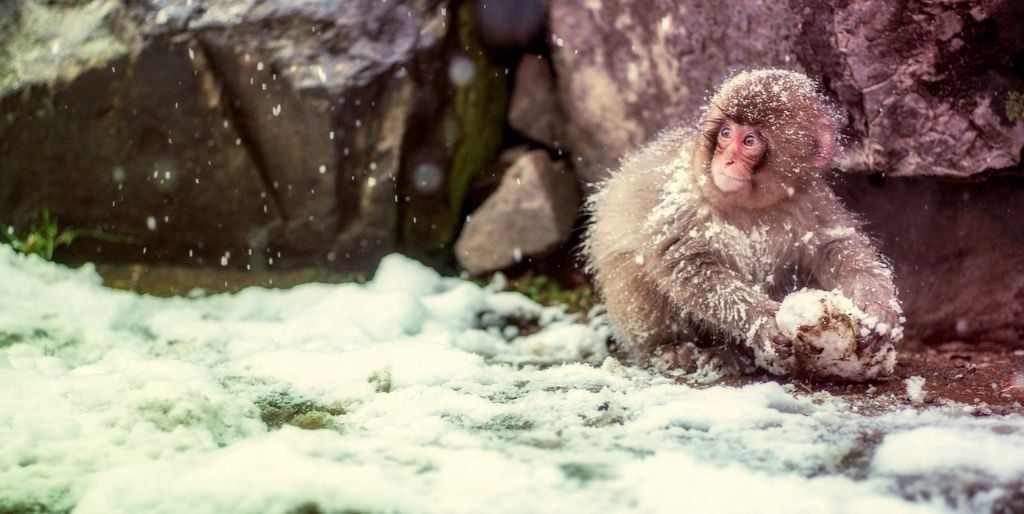 Want to learn more about Asia? Or just kill some time?
Check out our fun quizzes about the flags of Asia or the capitals of Asia! Test your geography knowledge and learn some cool fun facts!
#3 Qatar
Safety Score: 7.10
Qatar as the third safest country in Asia may come as a surprise. Despite the bad international press and diplomatic isolation Qatar is experiencing from its Arab neighbor countries, Qatar is one of the safest Asian countries to visit and the safest country in the Middle East. Qatar ranks high in the global peace index, is not vulnerable to natural disaster and has one of the lowest crime rates in Asia.
Qatar Safety Tips
As Qatar is a Muslim country, make sure to be respectful of the local culture. While alcohol is served in certain bars and restaurants, the legal driving limit is 0.0 and there is an absolute zero tolerance on drug use. There is no malaria or dengue risk in Qatar and the terrorism risk is low. Qatar has also introduced laws against sexual harassment. Therefore, Qatar is also one of the safest countries in Asia for women. Here you can find more Qatar safety tips.
Why You Should Travel to Qatar
The small nation of Qatar has experienced an incredible growth over the last decades. Thanks to oil dollars, Qatar has developed into one of the most important business and banking hubs in the Middle East. Under the Qatar National Vision 2030, the city is transforming at an incredible rate. Some of the best things to explore in Qatar are the iconic Museum of Islamic Art and a visit to the traditional Arabic market at Souq Waqif. Thanks to the connectivity of Qatar Airways, the country's flag carrier, Qatar is a great stopover destination in Asia.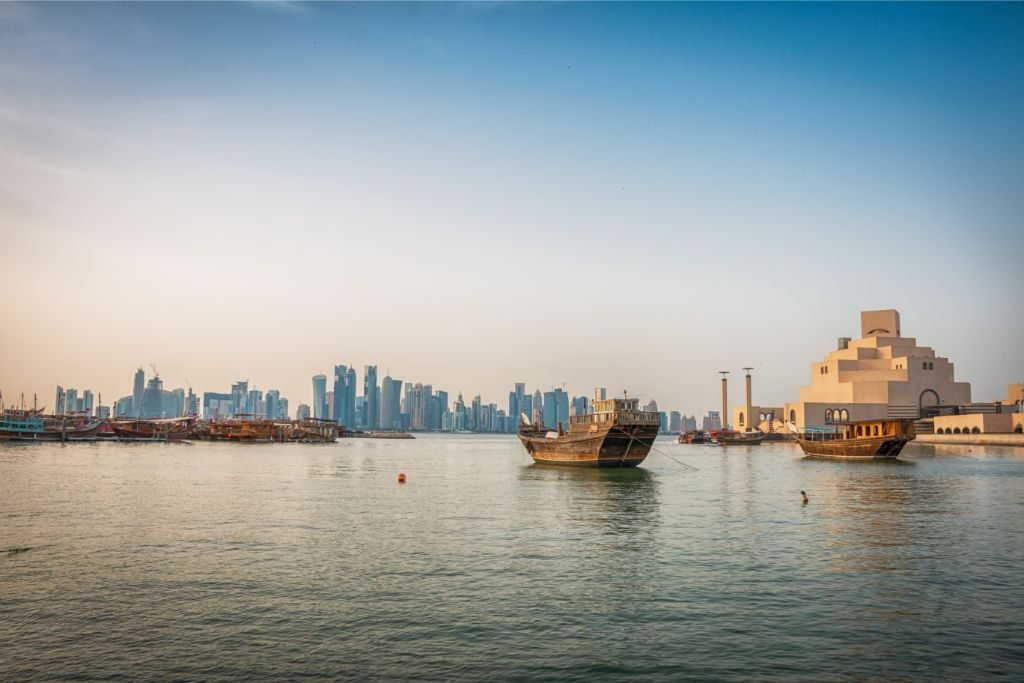 #4 Bhutan
Safety Score: 6.28
The constitution of Bhutan defines the Gross National Happiness as one of the main goals of the Bhutanese government. In other words: Bhutan isn't just trying to push economic growth but also its citizens' happiness. And that pays off: Bhutan is the safest country in South Asia and the fourth safest in all of Asia.
Bhutan Safety Tip
Since most of the area of Bhutan is a high altitude area in the Himalayas, the main concern for visitors is altitude sickness. Try to schedule a few extra nights at lower altitudes to help your body get used to it. Read more tips about travel in high altitude areas.
Why You Should Travel to Bhutan
In order to limit the impact tourism has on the environment and the society of Bhutan, the government is strictly limiting the number of people who are allowed to enter the Kingdom of Bhutan. This means that you will be able to experience a nearly untouched Asian country. Full of incredible traditions and people. A visit to the famous Tiger's Nest Temple is an absolute must on every Bhutan itinerary.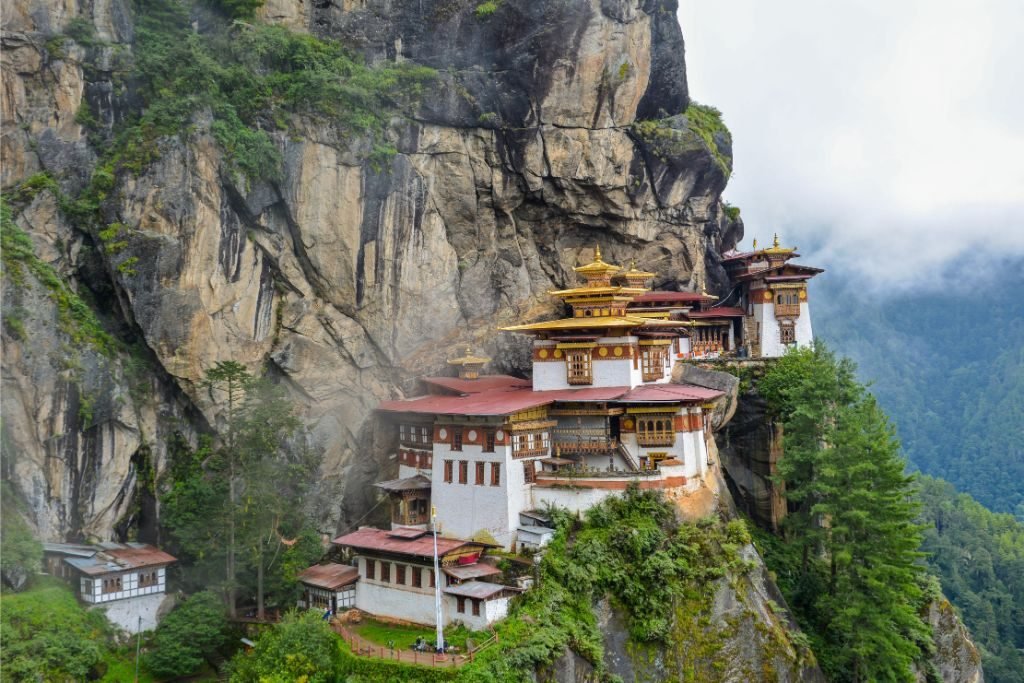 #5 Malaysia
Safety Score: 5.76
Malaysia has developed rapidly over the last decades. The new wealth of Malaysia and the great infrastructure attracts large numbers of tourists and companies from all over the world. The main tourist areas of Malaysia around Kuala Lumpur, Penang, and Langkawi Islands are very safe. Behind Singapore, Malaysia is one of the safest countries in Southeast Asia. Traveling to Malaysia usually means a worry-free holiday. Some areas in the north at the border with Thailand and on the island of Borneo experience some political instability. It is best to avoid these zones.
Malaysia Safety Tips
As in most other countries in Southeast Asia, dengue fever and other mosquito-borne diseases occur in Malaysia. Make sure to use mosquito repellent and other precautions to avoid bites. Check out this post to learn more about how to avoid mosquito bites.
Certain areas in Northern Malaysia and in Sabah have faced problems with radical Islamic groups over the last years. If you stay in the tourist areas in Malaysia, don't worry about it. If you plan to travel off-the-beaten track, make sure to get up-to-date information on your destination before your travel.
Check out more Malaysia safety tips here.
Why You Should Travel to Malaysia
It's not really hard to come up with reasons why a trip to Malaysia is a great idea. Most trips to Malaysia start in the buzzing capital Kuala Lumpur. For me, watching the Petronas Twin Towers at night has so far been one of the best experiences in my travel life. After KL, as the locals call their capital, you can head to one of the paradise beaches on the Langkawi Islands or learn about the old Portuguese history of Malaysia in the city of Melacca.
#6 Taiwan
Safety Score: 5.24
The Republic of China, commonly known as Taiwan, is also one of the safest countries in Asia. As Taiwan is an island nation in the Pacific Ocean, typhoons and earthquakes happen occasionally. Other than that, there is little to be afraid of, when you make Taiwan your holiday destination. If something were to happen to you during your trip, medical facilities in Taiwan are modern and up to western standards.
Taiwan Safety Tips
As in most other subtropical and tropical travel destinations, you should try to avoid mosquito bites in Taiwan. There is no malaria in Taiwan but dengue fever does occur. The typhoon season lasts from July to October. It is best to avoid traveling to Taiwan during this time of the year.
Why You Should Travel to Taiwan
While Taipei, the capital of Taiwan, is one of the most modern and exciting cities in the world, the country is still very traditional outside of the big cities. A great cultural mix that is worth exploring. Next to the amazing nature of the island, I absolutely loved the many night markets in Taipei. For me, one of the most exciting experiences when traveling is to enjoy the local cuisine. And Taipei's night markets are one of the best places in Taiwan to do so. I will never forget the spectacular dumplings I enjoyed a few years back.
#7 Brunei Darussalam
Safety score: 5.23
Brunei Darussalam is a small nation in Southeast Asia. The oil-rich country is located on the island of Borneo, surrounded by Malaysia. Usually, when you read about Brunei in the news, the story is about its strict anti LGBT laws or about its eccentric sultan. The state leader with a net worth of over 20 billion USD has owned to world's largest car collection before selling it to his brother. He is also the owner of one of the most expensive private jets in the world. A Boeing 747 jet which he even flies himself.
Brunei Darussalam Safety Tips
As mentioned above, Brunei Darussalam has some very strict anti LGBT laws in place that may even result in a death penalty by stoning. So if you are an LGBT traveler, you may want to consider not to travel to Brunei. Other than the political controversy about the LGBT laws, there is little to fear in Brunei. As in all other neighboring countries, dengue fever does occur and you should try to avoid mosquito bites.
Why You Should Travel to Brunei Darussalam
Most travelers who make their way to Brunei combine their trip with a visit to the fascinating rain forests of the Malaysian Borneo. The stunning Orang Utans who call Borneo their home are one of the main tourist magnets on the island. For me personally, Brunei itself is worth a short one-day stop if you happen to be in the area – but not much more. Apart from the fascinating Omar Ali Saifuddien Mosque in the capital Bandar Seri Begawan, there isn't much to do or see.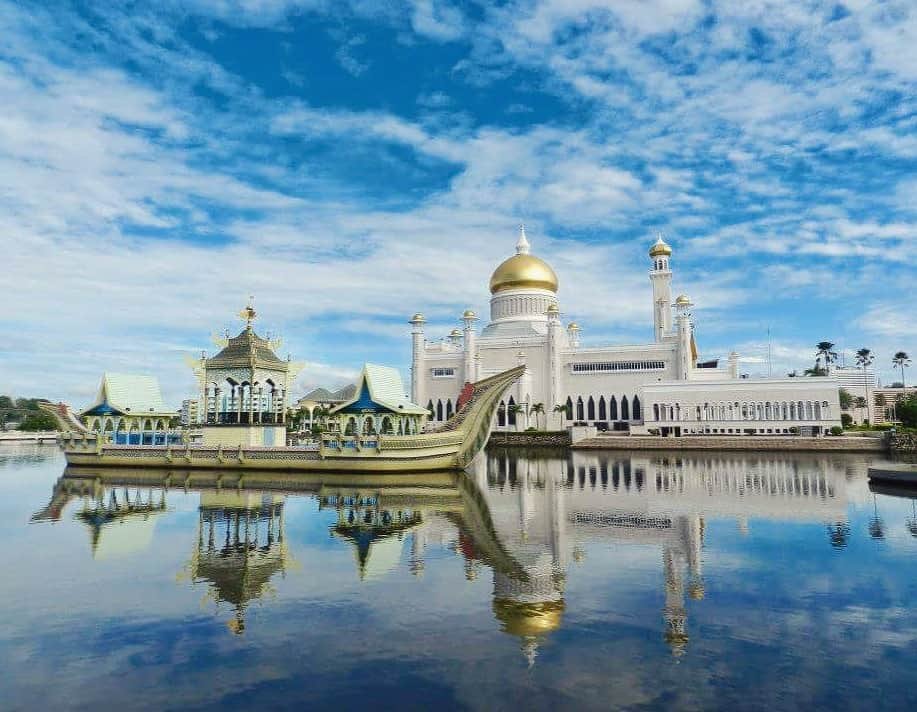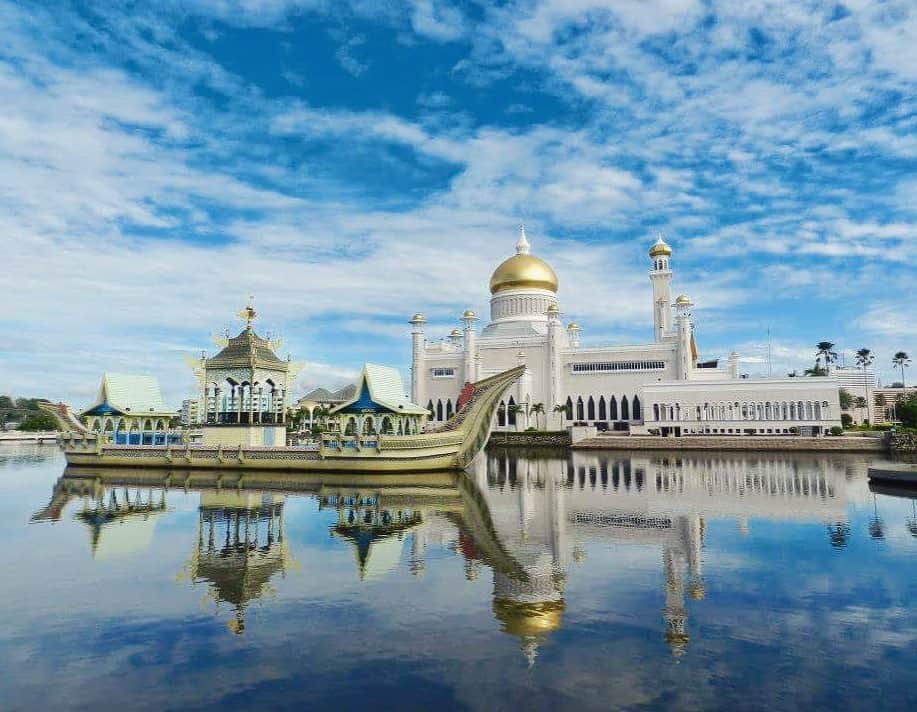 #8 United Arab Emirates
Safety Score: 5.04
The United Arab Emirates have evolved into one of the most important transport and business tourism hubs in the world over the last decades. Today, Dubai and its less known neighbor Abu Dhabi are much more than just a convenient place to change planes on the way from Europe to Asia. They have grown into some of the top tourist destinations in the world themselves.
United Arab Emirates Safety Tips
Even though the United Arab Emirates is a quite liberal country, it is still a Muslim country. So if you travel to Dubai or Abu Dhabi, adhere to general travel rules for Muslim countries. Don't use any drugs and don't get (too) drunk in public. Even though alcohol is widely available in bars, restaurants and hotels, drinking outside of these locations is not allowed. Due to the strong sun, you should use sunscreen at all times and drink plenty of water.
Why You Should Travel to the United Arab Emirates
Dubai is one of my favorite cities in the world and I can recommend a visit to anyone. Thanks to the great investments in the tourism infrastructure over the last decades, the UAE is one of the most fascinating places to visit in the world. Watching the fountain show at the Burj Khalifa tower, world's tallest building, is one of the top travel experiences for me. Something I never miss when I go to Dubai. You can also combine your trip to Dubai or Abu Dhabi with a trip to the desert or just relax at the beach during your stay.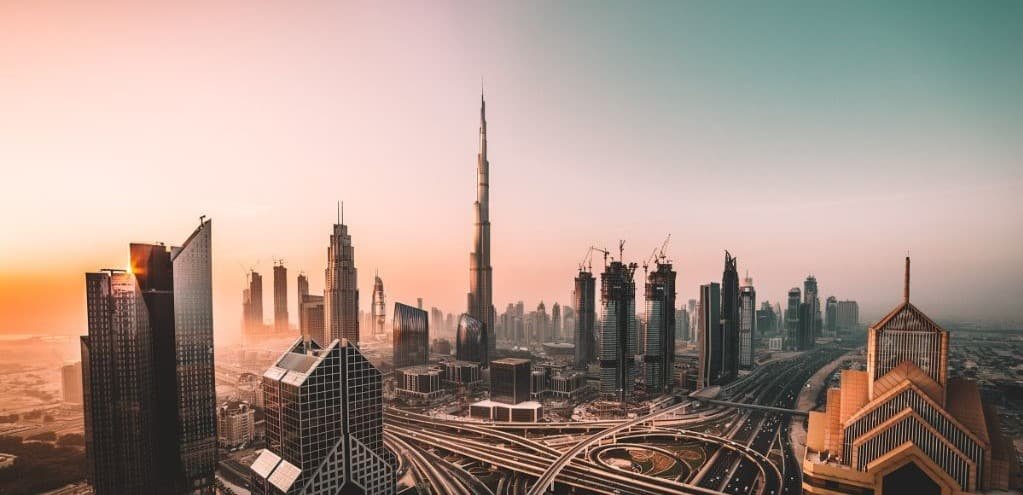 If you plan to head to the UAE, check out our Dubai one day itinerary, our guide on the best area to stay in Dubai and the ultimate guide how to travel from Dubai to Abu Dhabi.
#9 Indonesia
Safety Score: 4.91
Indonesia is an incredible country in Southeast Asia made up of thousands of islands. The famous island of Bali is one of the top tourist destinations in Asia and accounts for 40% of all visitors who come to Indonesia. Beyond Bali, Indonesia is known for its beautiful volcanic islands, great culture and food, elephants and incredible diving spots.
Indonesia Safety Tips
Islamic terrorism remains the main safety threat in Indonesia. Even though the number of incidents has greatly decreased over the last years, you should still be vigilant of your surroundings. Despite the very low chance that you may get involved into an attack, try to avoid demonstrations or other crowds. Stay away from drugs during your time in Indonesia. Getting caught may get you into very, very serious trouble. Avoid mosquito bites, malaria and dengue fever occur in Indonesia.
You can find more Indonesia safety information here.
Why You Should Travel to Indonesia
If you are considering a trip to Bali, you don't need any other reasons why you should visit Indonesia. Perfect diving spots, beautiful beaches, rainforests, volcanoes, animals, great food and friendly people are just a few things that are waiting for you in Bali. But Indonesia has got a lot more to offer than just Bali. The 17,000 islands of Indonesia give you the chance to visit off-the-beaten path places that receive hardly any tourists. The busy tourist site of Bali may seem like worlds away when you are hiking somewhere in the rainforest of East Timor. But you don't have to disappear from the map to explore some of the incredible sights in Indonesia. On the main island of Java, you can visit the fascinating landscapes around the Mount Bromo volcano or the Borobudur Temple, world's largest Buddhist sanctuary.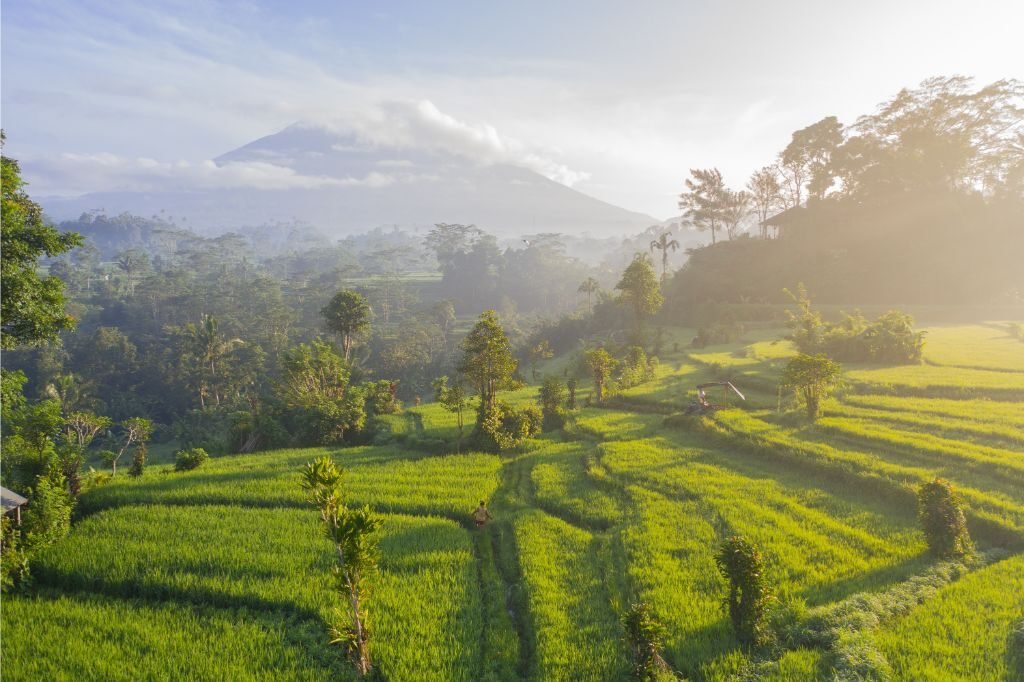 Planning a trip to Bali? Check out our helpful tool that will tell you the best area to stay in Bali – based on your preferences.
#10 South Korea
Safety Score: 4.89
In South Korea, the contrast between the ultra-modern lifestyle and architecture in the big cities couldn't be bigger from the traditional lifestyle in the rural areas. And then, of course, there is the world famous food that comes from the Korean peninsula: Kimchi, Bibimbap and Bulgogi. Delicious! Even though its northern neighbor gets a lot of bad press, South Korea is a very stable and safe country to visit. It is also one of the safest countries in Asia for female travelers.
South Korea Safety Tips
There are actually few things you have to be aware when traveling to South Korea. As in all other Asian countries, do not take any illegal drugs. Food is generally safe to eat and clean throughout the country. If you travel to the southern part of the country and to Jeju, avoid mosquito bites by using repellent.
Why You Should Travel to South Korea
The food, the markets, the temples, the people and so many more reasons. South Korea is a perfect place to visit in Asia also for first time travelers. Especially the big cities like Seoul are very western while also offering an incredible glimpse into traditional Korean lifestyle.
Full list of the safest Countries in Asia 2020
| Ranking | Country | Overall Safety Score | Global Peace Index | Homicides (Per 100,000 People) | Natural Disaster Index |
| --- | --- | --- | --- | --- | --- |
| 1 | Singapore | 8.58 | 1.382 | 0.2 | 2.27 |
| 2 | Japan | 8.44 | 1.391 | 0.2 | 12.99 |
| 3 | Qatar | 7.10 | 1.869 | 0.38 | 0.08 |
| 4 | Bhutan | 6.28 | 1.545 | 1.6 | 7.51 |
| 5 | Malaysia | 5.76 | 1.619 | 2.11 | 6.39 |
| 6 | Taiwan | 5.24 | 1.736 | 0.82 | 6,39* |
| 7 | Brunei | 5.23 | 1.768 | 0.49 | 17 |
| 8 | United Arab Emirates | 5.04 | 1.82 | 0.5 | 1.97 |
| 9 | Indonesia | 4.91 | 1.853 | 0.4 | 10.24 |
| 10 | South Korea | 4.89 | 1.823 | 0.6 | 4.59 |
| 11 | Kuwait | 4.78 | 1.799 | 1.8 | 3.28 |
| 12 | Mongolia | 4.58 | 1.821 | 6.2 | 3.08 |
| 13 | Laos | 4.55 | 1.821 | 7.01 | 5.59 |
| 14 | Oman | 4.26 | 1.984 | 0.5 | 2.64 |
| 15 | Vietnam | 4.25 | 1.905 | 1.52 | 12.53 |
| 16 | Timor-Leste | 4.20 | 1.895 | 3.95 | 15.69 |
| 17 | Sri Lanka | 3.98 | 1.958 | 2.3 | 7.32 |
| 18 | Kazakhstan | 3.88 | 1.974 | 5 | 3.56 |
| 19 | Nepal | 3.60 | 2.053 | 2.16 | 5.12 |
| 20 | Jordan | 3.47 | 2.104 | 1.4 | 4.58 |
| 21 | Bangladesh | 3.45 | 2.084 | 2.2 | 19.17 |
| 22 | Georgia | 3.43 | 2.13 | 0.99 | 6.27 |
| 23 | Cambodia | 3.41 | 2.101 | 1.84 | 16.58 |
| 24 | Uzbekistan | 3.35 | 2.144 | 1.1 | 8.59 |
| 25 | China | 3.13 | 2.259 | 0.6 | 6.39 |
| 26 | Kyrgyzstan | 3.07 | 2.181 | 4.2 | 7.86 |
| 27 | Tajikistan | 2.87 | 2.266 | 1.61 | 6.72 |
| 28 | Thailand | 2.83 | 2.259 | 3.24 | 6.19 |
| 29 | Armenia | 2.76 | 2.287 | 2.4 | 6.07 |
| 30 | Turkmenistan | 2.73 | 2.283 | 4.22 | 6.44 |
| 31 | Bahrain | 2.73 | 2.437 | 0.52 | 1.69 |
| 32 | Myanmar | 2.71 | 2.302 | 2.27 | 8.9 |
| 33 | Saudi Arabia | 2.58 | 2.417 | 1.3 | 1.14 |
| 34 | Iran | 2.32 | 2.439 | 2.47 | 4.73 |
| 35 | Azerbaijan | 2.29 | 2.454 | 2 | 5.54 |
| 36 | State of Palestine | 2.12 | 2.621 | 0.69 | 2,3* |
| 37 | India | 2.11 | 2.504 | 3.22 | 6.64 |
| 38 | Philippines | 2.02 | 2.512 | 8.4 | 26.7 |
| 39 | Israel | 1.63 | 2.764 | 1.36 | 2.3 |
| 40 | Lebanon | 1.45 | 2.778 | 3.99 | 5.01 |
| 41 | Turkey | 1.20 | 2.898 | 4.31 | 5.2 |
| 42 | North Korea | 1.10 | 2.95 | 4.4 | 4,59* |
| 43 | Pakistan | 0.86 | 3.079 | 4.2 | 6.96 |
| 44 | Yemen | 0.47 | 3.305 | 6.66 | 5.97 |
| 45 | Iraq | 0.30 | 3.425 | 9.85 | 4.49 |
| 46 | Syria | 0.13 | 3.6 | 2.2 | 5.69 |
| 47 | Afghanistan | 0.07 | 3.585 | 7.1 | 9.5 |
| N.a. | Maldives | N.a. | N.a. | 0.75 | N.a. |
*Natural Disaster Index unavailable. As a fallback, data from neighboring countries has been used.
Since the Global Peace Index and the Natural Disaster Index do not provide any data for the Maldives, it isn't possible to calculate a safety score for the Maldives.
The most dangerous countries in Asia 2020
While we have taken a close look at the 10 safest Asian countries 2020 for travelers, the table also shows the most dangerous countries in Asia 2020. Afghanistan remains the most dangerous country in Asia 2020, followed by Syria, Iraq and Yemen. While there are still civil wars going on in Syria and Yemen, Iraq and Afghanistan are facing a general insecurity through numerous terrorist attacks.
This was the overview of safety in Asian countries
Do you agree with our ranking? Or do you think there should be other countries listed? Let us know in the comment section. If you are interested in travel safety, you should also check out our posts about the safest countries in Africa and the safest countries in South America.
Pin this post for later by clicking on one of the images below: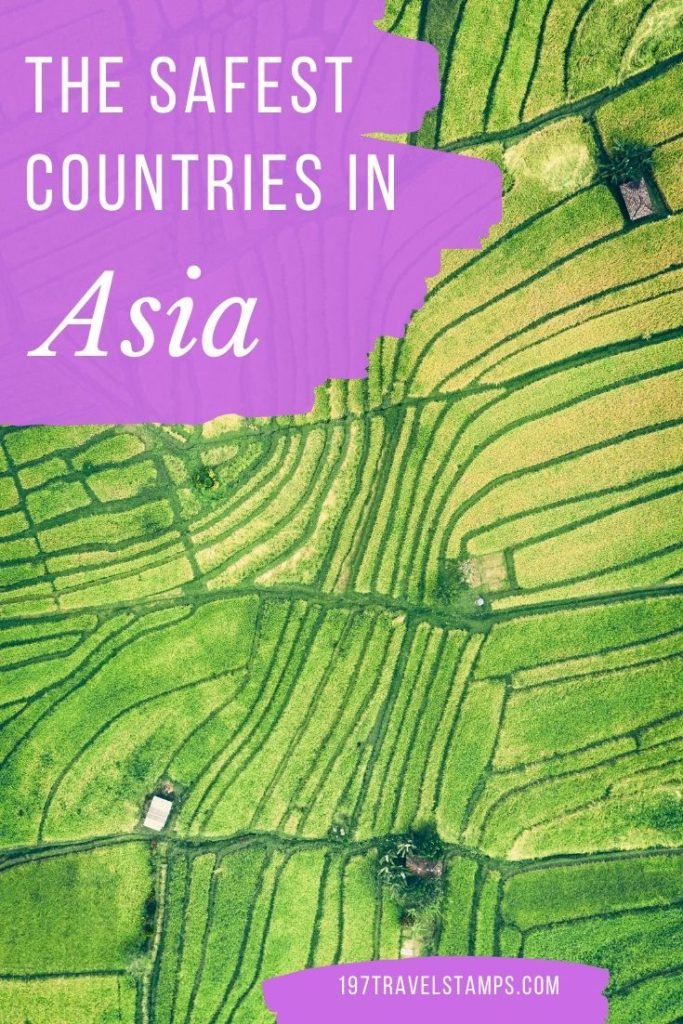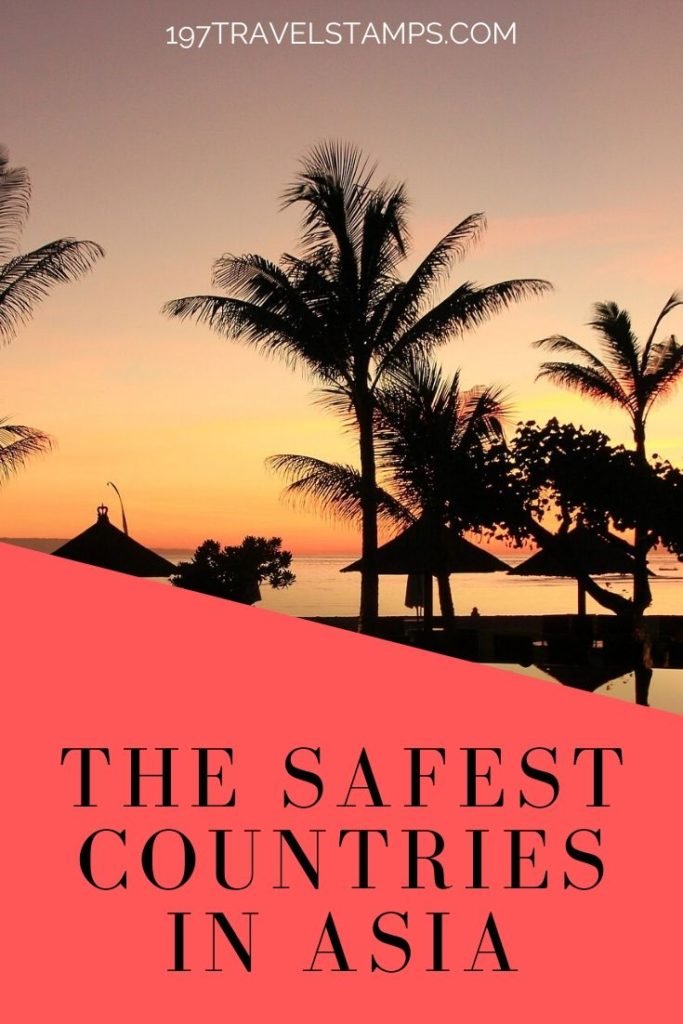 Safest Countries in Asia 2020