It is that time of the year again: Christmas decorations, cold weather and sweets constantly remind us that another year is coming to an end. Thankfully, I have one valuable vacation day left to escape the cold and visit a new country. Given the limited amount of time, I won't be able to leave the beaten path of mass tourism. I'll follow the masses on a day trip to the Bahamas Islands from Fort Lauderdale.
It took a bit of planning to fit a trip from Germany to the Bahamas into an extended weekend without spending tons of money on flights. But we made it work. We found some cheap flights from Zurich to Fort Myers in Florida on Saturday morning and back with Lufthansa from Miami to Frankfurt on Monday night.
I hopped on a short flight from Frankfurt to Zurich after finishing work on Friday where I met up with a few old friends from high school for a few drinks. Prices in Switzerland are insane; thank god I am only staying for one night.
On Saturday, we endured a rather uneventful and inglorious flight with low cost carrier Eurowings from Zurich to Fort Myers via Dusseldorf. 16 hours after leaving Zurich in the morning, we picked up our rental car. Next stop: Fort Lauderdale on the eastern coast of Florida. Another two-hour ride into the night. Why Fort Lauderdale? Well, it was the cheapest day cruise to the Bahamas from Florida that we found.
Day trips to the Bahamas from Florida

The cheapest Bahamas day trip is the Balearia Caribbean ferry from Fort Lauderdale to Grand Bahama. The normal price for the return ferry ride is $136. They have a special birthday promotion where the birthday celebrant only pays the taxes and fees for the ride. Since November is my birthday month, we only paid $85 per person. The Jaume II boat of Balearia Caribbean is also wheelchair accessible.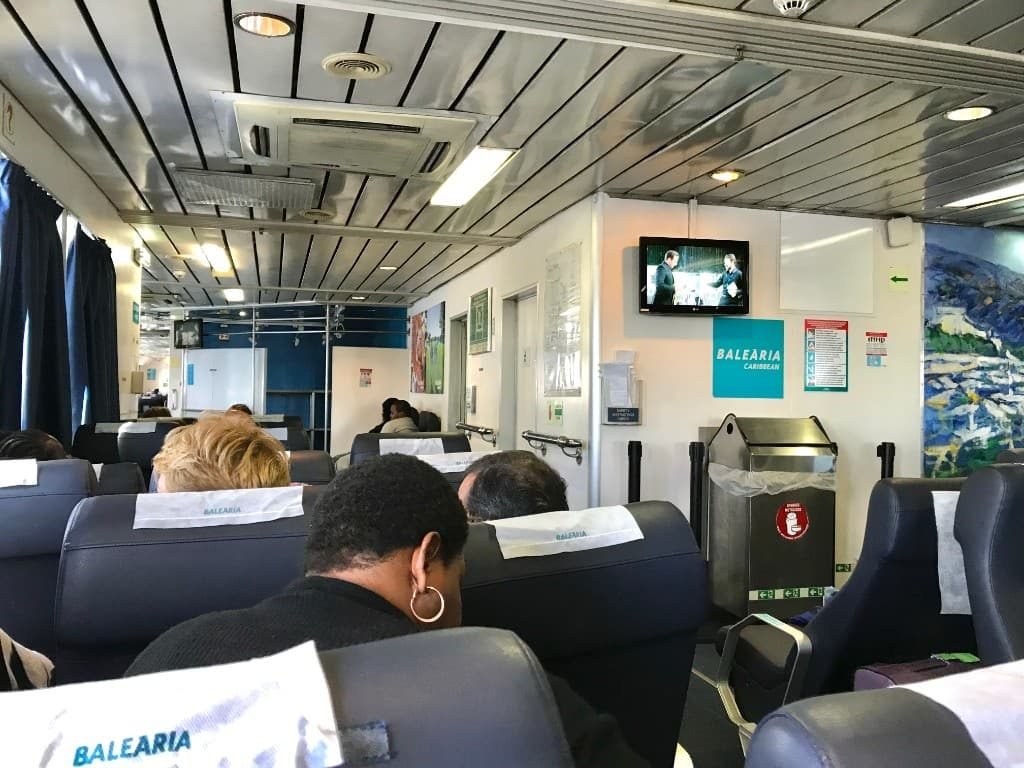 Do you also feel like you need a weekend away? But not sure about going international? Check out these great weekend getaways in the South for some inspiration.
Off to the Bahamas
The ferry left on time at 8 am and brought us to Grand Bahama three hours later. Welcome to country number 117! 80 more to go. All Bahamas day-trippers get a green wristband and we didn't need to go through immigration. Perfectly efficient to maximize the time on the island but unfortunately no stamp in our passports either.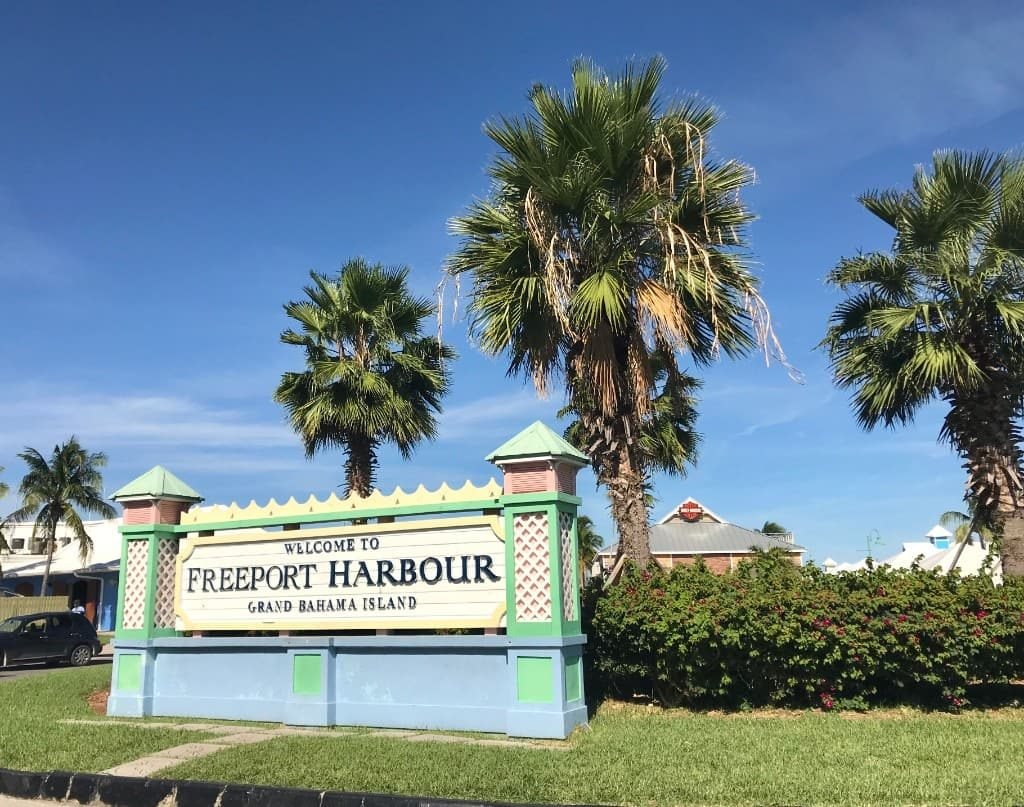 First impressions of Grand Bahama
Since there is no public transport available at the port, we booked the tourist transportation options to the beach and back that were offered on board. Just like a real package holiday tourist would do. The aftermath of hurricane Irma can still be seen 14 months after it hit the Caribbean. Many buildings still show signs of destruction or are completely abandoned.
What is there to do on Grand Bahama Island?
Good question. Well, there are two options. Either relax on the beach or have a couple of beers in the shade. Not much else really. We decided on a combination of the two. Our bus dropped us (and around 50 other day-trippers) at a small resort at Taino Beach. We walked around the area a bit to get a better feeling of the island itself before laying down on the beach.
Most bars down the road were closed but at some point, we managed to find a nice place that could supply us with some much-needed, refreshing Bahamian beer. What a treat. The friendly barkeeper also helped to shed some light where all the locals were. "At church, of course. Every Sunday from morning until 1 pm."
After some delicious curry chicken, we decided it was time to mingle with the tourist crowds on the beach. And I must say, it was actually quite nice. Even though I am usually not much of a beach person. Fine sand, warm water and a perfect air temperature. Life could be worse. And once more, I am thankful for my weird hobby of collecting countries. One day earlier, I was still in freezing Europe and now I am in the Caribbean, listening to Bob Marley songs.
But let's not get too comfortable, it's already time to continue the journey. After four hours on the beach, the bus was waiting to bring us to the city center – or so they said. After a short drive, we reached an artificial shopping village where 90% of the shops were closed. Not quite the city center I was expecting but they probably get some commission for dropping a bunch of bored tourists off in front of their stores. I am not really into buying souvenirs at overpriced stores so we walked down the road for some early dinner at Wendy's. Yummy. What a Bahamian thing to do.
Are there swimming pigs on Grand Bahama Island?
Yes, the Bahamas are famous for their swimming pigs. Originally, the swimming pigs could only be found at Exuma, a district of 365 islands further south in the Bahamas. Due to their popularity, other islands have also imported some of the water-loving piglets to provide some Insta-worthy photo opportunities for the sun-hungry tourists.
And here are the good news: As of June 15, 2018, you can also find swimming pigs on Grand Bahama Island. The pigs are apparently located on the beach near Paradise Cove. We didn't see them since we didn't know the pigs existed on Grand Bahama. But we did meet some girls on the ferry-ride back to Fort Lauderdale who walked there from the ferry port and saw them in the waters – beautiful pictures. It is also possible to book a tour with the ferry company for $65 to visit the pigs and swim with them.
Florida is nice too
We got back to our hotel in Fort Lauderdale from the Bahamas ferry late Sunday evening. On Monday, we checked out Fort Lauderdale Beach and later went for an airboat ride in the Everglades to see some crocodiles. An absolutely amazing experience. Unfortunately, we didn't have more time to explore the peninsula. If you get the chance to spend some time in the sunshine state, be sure to check add the Florida Keys on your to-do list. Since we only had so little time, we couldn't manage to rent some ATVs in Florida this time. But we will definitely tick off that bucket list item next time.
If you like crocodiles, you may be interested in the story how I got to pet a wild crocodile in Bangladesh – without losing my arm.
Just in time back for work – what a weekend
Our flight back from Miami landed in Frankfurt 30 minutes ahead of schedule on Tuesday morning. Plenty of time to catch a refreshing shower and jump right back into the corporate world. At my desk. At 9 am sharp. Once again, I am amazed, how much you can see and experience with just one single day off.
Do you feel like traveling to the Caribbean right now? I have got a nice surprise for you – the recipe for a delicious Bahama Mama cocktail. Check out the photo below. Get mixin' and you will feel those Caribbean vibes right away.
In case you don't feel like cocktails today, don't forget to scroll down to share this post on Pinterest or use the share buttons on the left to spread the word and share this article on your social media channels. I will be forever greatful – it's always good to earn some karma points.
Or check out some of my other trip reports to less visited countries. Have you heard about Burundi, one of the world's least visited countries?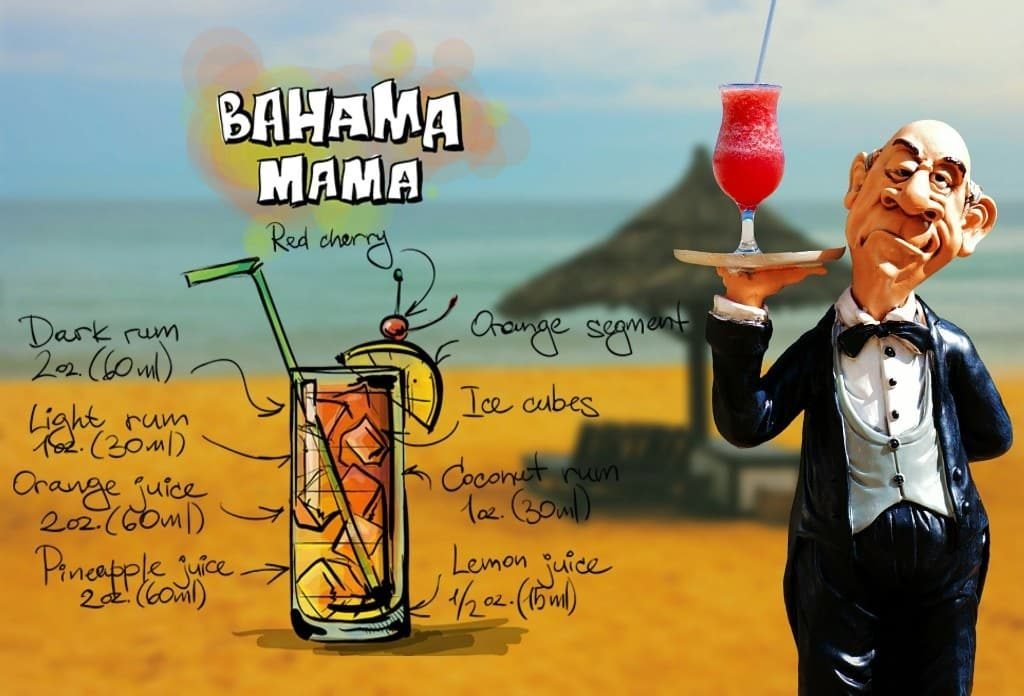 Pin this post for later: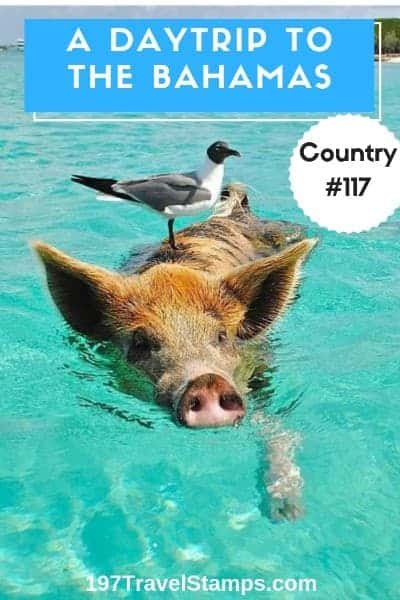 Country #117 – A Day Trip to the Bahamas (from Germany)